C.L.E. CIGAR COMPANY ANNOUNCES THE RELEASE OF THE ASYLUM APRIL FOOLS 2023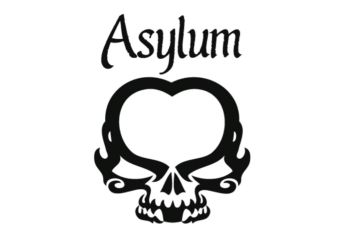 April 3, 2023- C.L.E. Cigar Company announces the release of the Asylum April Fools' 2023. The Asylum April Fools' 2023is the third in a series of cigars that are released yearly on April Fools' Day April 1st, 2023). Asylum, known for its bold and edgy cigars, promises to stay true to its reputation with this latest version of the April Fool's Day cigar blend. Updated packaging and a nod to the Chinese Zodiac separates this from the previous two versions.
The Asylum April Fools' 2023 is the third version of the annually released brand but the first to feature the Chinese Zodiac symbol on the packaging. 2023 is the "Year of the Rabbit". Future versions of the April Fools' Day brand will also carry the Chinese Zodiac symbol.
In true Asylum style, the blend will come in a massive 90X9 vitola. Blended by Christian Eiroa this Honduran puro is a full-bodied blend featuring bold flavors throughout the smoking experience. Deeply rich in flavor and complexity, the blend is a peppery smoke featuring woodsy and sweet notes.
The blend is uniquely packaged in a single cigar coffin and housed in a five-cigar tray. The black box with blood red print is an update from the previous versions which featured cooper colors. The Rabbit Chinese Zodiac is prominently displayed on the packaging.
The MSRP for the Asylum April Fools' 2023 is $41.40 per cigar and $207.00 per tray of 5.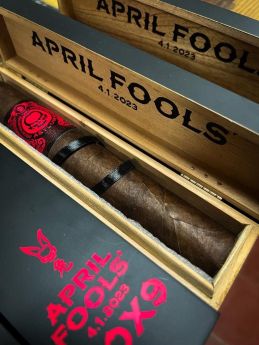 Christian Eiroa, President of C.L.E. Cigar Company said:" The Asylum brand allows us to play with ideas freely and take chances using unique size and blends. We feel that this brand has endeared itself to smokers looking for cigars that stray away from the norm. We feel that the Asylum April Fools' 2023 will hit the mark."
Asylum serves as the alter ego of C.L.E Cigar Company. Edgy packaging, uniquely large sizes combined with deeply bold and flavorful blends allows Master Blender Christian Eiroa to experiment with out-of-the-box ideas that break tradition
About C.L.E Cigar Company
C.L.E. Cigar Company, established by Christian Eiroa in 2012 is steeped in tradition, going back to the early 1960's in Honduras. The Eiroa family is known for farming, blending, and manufacturing premium handmade cigars using innovative and forward-thinking methods. Christian Eiroa continues to honor his family legacy by creating unique award-winning blends using a mix of traditional and ever evolving technological methods. C.L.E. Cigar Company serves as the umbrella company for C.L.E. Cigars, Eiroa Cigars, and Asylum Cigars.
Creativas Group Inc. provides public relations and marketing counsel to national brands, recognized special events and leading non-profit organizations. For more information: www.creativasgroup.com.
Follow us on social media @CreativasGroup.