Rocky Patel Cuban Blend Fumas Toro Maduro
Cigar
Rocky Patel Cuban Blend Fumas Toro Maduro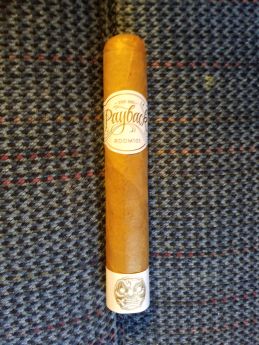 Specifications:
Country of Origin: Nicaragua
Manufacturer: Indian Tabac Cigar Co.
Distributor: Famous Smoke Shop
Factory: Danali, Honduras
Environment:
Setting:
My regular spot in the little, outdoor smoke shack with the gorgeous view of the Big Horn mountain range just a few miles away.
Paired with:
A medium textured, toothy, somewhat veiny, invisible seams wrapper, a smooth, short cap, firm bunch, perfect cold draw with no tatste. An overall attractive cigar.
An even burn, mottled white, strong ash and a flat coal.
Draw/Smoke comments:
A perfect draw, good smoke volume, smooth, cool smoke, and a faint, brief, subtle woody aroma.
Medium richness and body, mild strength, and a perfect balance with modest flavors of wood, plain tobacco, and very light earthiness.
Finish/Aftertaste Comments:
A modest, brief, finish/aftertaste of woody flavor.
Overall, a very good, consistently well constructed cigar for the cheap price. After having smoked about 15 from the bundle now, and tried multiple fumas, I can say they are one of the only fumas worth buying. All the others had isssues of one sort or the other.
Overall score was 86 out of 100,so they aren't great, but consistently very good.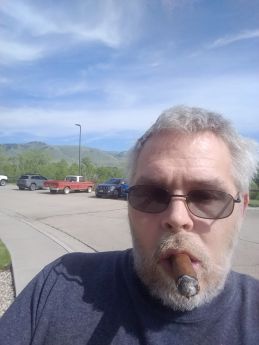 Category Scores:
Appearance/Construction____13___ 15
Flavor/Strength____12___15
Finish/Aftertaste___8_____10