E.P. Carrillo 2023 TAA Exclusive Shipping This Week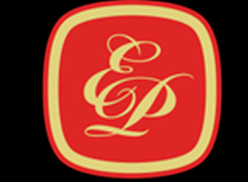 Carrillo
E.P. Carrillo 2023 TAA Exclusive Shipping This Week
MIAMI, FL – July 14, 2023 – E.P. Carrillo, internationally renowned for their superb craftsmanship and premium quality cigars, is excited to announce their newest creation: E.P. Carrillo 2023 TAA Exclusive.
E.P. Carrillo's TAA series is an exclusive blend produced and distributed to the Tobacconist's Association of America retail members. The wrapper in this year's cigar is an Ecuadoran Connecticut, binder from the USA and fillers from both the Dominican Republic and Nicaragua. The blend provides a medium strength, complex and aromatic cigar with notes of pepper, earth, nuts and cocoa. A long creamy finish with a touch of cedar round out the cigar.
Made at the Tabacalera La Alianza in the Dominican Republic, the E.P. Carrillo 2023 TAA Exclusive is carefully crafted and presented in one box-pressed size. The Toro, at 6 x 52 retails for $13 per cigar (10 ct box). Shipping began this week.
Ernesto Perez-Carrillo comments: "I am really looking forward to retailers' and consumers' reaction to this special TAA exclusive. We used distinctive well-fermented Ecuador Connecticut wrappers which blend amazingly well with rich Connecticut Broadleaf binders." Ernesto's son, Ernesto III adds "When adding three-year-old fillers from Nicaragua and Dominican Republic to this blend, it delivers an incredibly smooth journey that doesn't shy away from full-flavor." Lissette Perez-Carrillo is quoted: "Developing the packaging for this special blend was also very exciting. While we like to use the TAA logo on these limited releases, we were more attentive to details in the box than in the past. We feel it'll stand out more and garner the attention this outstanding cigar deserves."
For more information about the E.P. Carrillo 2023 TAA Exclusive contact the media point person below.
About E.P. Carrillo Cigar Company:
E.P. Carrillo Cigars have always been about innovative and groundbreaking ideas. It is owned and operated by third and fourth generation of cigar makers, the Perez-Carrillo family. Today, each of the E.P. Carrillo lines have a unique and distinct set of characteristics in line with our shared vision: The Endless Pursuit Toward Perfection. The cigars themselves are each based on a greater concept which reflects an aspect of the family's heritage in tobacco and the authentic pride with which each cigar is made.
Media Contact:
Lissette Perez-Carrillo
This email address is being protected from spambots. You need JavaScript enabled to view it.
EPCarrillo.com
See more: carrillocigars.com
Instagram: @EPCarrillo_cigars
Twitter: @EPCarrillo
Facebook: Facebook.com/EPCarrillo