Governor of Montana and State Legislature Approve Cigar Tax Cap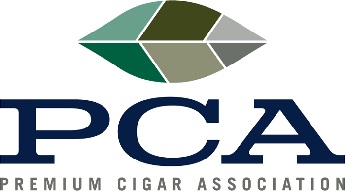 The Premium Cigar Association (PCA), in partnership with its member tobacconists of Montana in the Montana Cigar Association, is pleased to announce that Governor Greg Gianforte has signed SB 122 by Senator Greg Hertz, calling for a thirty-five cent tax cap on the sale of cigars.
Over a year in the making, a coalition of locally owned small businesses organized an effort with legislative allies of their local cigar shops. After a series of strategy calls with shop owners, legislators, lobbyists, and PCA, SB 122 passed the House of Representatives 70-28 and the Senate 39-10. The bill was then sent to the governor's desk.
PCA Director of State Advocacy Glynn Loope stated, "This was a grand example of a coalition of local shop owners that built upon their relationships with members of the legislature, making their case and ushering a bill through the process. PCA welcomed the opportunity to provide committee testimony, grassroots advocacy, and research support. The efforts and sponsorship of SB 122 by Montana Senator Greg Hertz were profound and appreciated beyond words. The local cigar shops of Montana, though, made the difference."
Local shop owner and President of the Montana Cigar Association, Ken Weinheimer, along with his lobbyist, Scott Boulanger of Boulanger Associates, who spearheaded efforts in the capitol, stated, "It is amazing to see the fruits of your efforts when the votes are counted. The overwhelming Bi-Partisan margins in the House and Senate proved that our message of tax fairness resonated. The passage of similar legislation in Idaho assisted, and the tax policy of surrounding states allowed us to make our case. We certainly appreciate the governor signing this bill that helps local small businesses."
Loope concluded by stating, "Having Montana Governor Greg Giaforte, North Dakota Governor Doug Burghum, and Idaho Governor Brad Little each sign significant premium cigar bills this year is a testament to our industry message being heard. The partnership between PCA and our state retailers and the coalitions that have been built has set an example for others throughout the nation. And we're not done yet."
PCA has been engaged in nine state tax cap legislative issues during the 2023 sessions and over twenty-six bills in twenty-one states.