STG TO EXPAND FORGED CIGAR COMPANY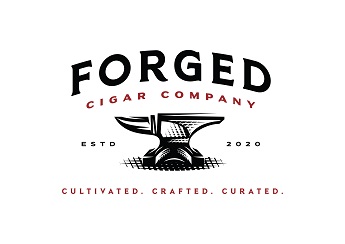 Scandinavian Tobacco Group A/S (STG) today announced that The Forged Cigar Company will increase its coverage of the U.S. market, adding a regional sales manager and recruiting for two newly-created sales positions.
The moves come in response to increasing demand for Forged Cigar Company brands.
Sean Hardiman, national sales manager of Forged Cigar Company said, "In the eight months since we launched Forged Cigar Company, we've seen an exponential increase in sales across our portfolio. We're now in a place where we have to expand our team to keep the promise we made to our retail partners. To provide the utmost support to our brands at retail, we are promoting from within to fill a newly-created position of regional sales manager. We will also increase our coverage in Arizona, Nevada, New York and New Jersey."
Dave Mealey (Tampa, FL) has been promoted to Southern Regional Manager, effective October 15, 2021. In his new role, Dave will oversee six sales representatives in states including but not limited to California, Georgia and Florida. Dave will continue to report directly to Sean Hardiman.
Additionally, STG is currently recruiting experienced cigar sales professionals for two open positions with Forged Cigar Company. The roles include a field sales representative to call on retail accounts in Arizona and Nevada and one to service retail accounts in New York and New Jersey.
At release time, Forged Cigar Company will have distributed three new full-time collections and five limited-edition offerings, supporting each with customized promotions to drive retail sales.
About Forged Cigar Company
Launched on February 1, 2021, Forged Cigar Company is an independent national cigar distribution network created to deepen support for the brick and mortar channel. Through its team of dedicated cigar sales professionals, Forged Cigar Company partners with retailers to execute customized programming for brands in the Forged portfolio. Forged Cigar Company currently distributes a curated mix of established and cult brands including Partagas, La Gloria Cubana, Bolivar Cofradia, Diesel and Chillin' Moose.