SOLD OUT PLATINUM BASH IN STORES NOW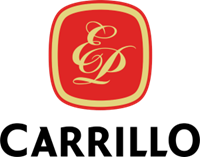 Miami, FL – May 8, 2023– E.P. Carrillo Cigar Company announces first round of Platinum Bash shipment. Late last year, we sent out a sampler to celebrate Ernesto's 70th birthday. In each sampler there was a QR code that allowed customers to select their favorite blend based off the ribbon color on the cigar. These packs were available either at events or through purchasing a box of E.P. Carrillo cigars.
After several months of voting, the winning blend became the latest E.P. Carrillo Limited-Edition. It's a toro size, 6 inches long by 52 ring gauge, and production is limited to 500 boxes of 10 cigars with a suggested retail price of $15 each. Made with a Mexican wrapper, Ecuadorian binder, and a mix of Dominican and Nicaraguan fillers, the Platinum Bash is a real winner!
Listen below to Ernesto and Lissette talk about this winner and how Ernesto feels about the winning blend. The other cigars that didn't make the win are still some of Ernesto's favorite blends. The tobaccos used are special to him and that's how they made the cut for the extraordinary celebration.
Shipping began last week and will continue thru May as we get additional inventory from the factory.
About E.P. Carrillo Cigar Company:
E.P. Carrillo Cigars have always been about innovative and groundbreaking ideas. It is owned and operated by third and fourth generation of cigar makers, the Perez-Carrillo family. Today, each of the E.P. Carrillo lines have a unique and distinct set of characteristics in line with our shared vision: The Endless Pursuit Toward Perfection. The cigars themselves are each based on a greater concept which reflects an aspect of the family's heritage in tobacco and the authentic pride with which each cigar is made.
This email address is being protected from spambots. You need JavaScript enabled to view it.
See more: carrillocigars.com
Instagram: @EPCarrillo_cigars
Facebook: Facebook.com/EPCarrillo