Whisky Profile: Gooderham & Worts Four Grain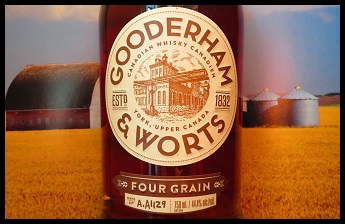 November 13th, 2017
The whisky
Gooderham & Worts Four Grain Canadian Whisky
Blend No. A.A1129
44.4% alcohol by volume
This 'Four Grain' bottling represents a relatively recent addition to the Gooderham & Worts lineup marketed by Corby Wine & Spirit Limited. It utilizes a mash-bill incorporating rye, wheat, barley and corn, and replaces a Small Batch release, which was available a decade or so ago.
Tasting glass
The Glencairn Canadian Whisky tasting glass. Why not?
Appearance of whisky
Full amber gold.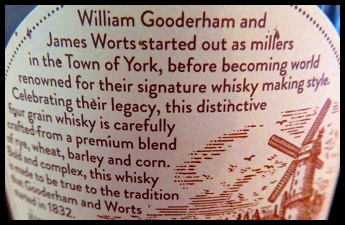 Nose
Various cereal grains dominate the fragrance, though the backdrop also features subtle notes of orange zest, vanilla, blond tobacco and leather. The spicy rye and oak peek through somewhat reluctantly here.
Palate
A thick, round, banana oil-like mouth-feel quickly leads into more assertive rye and oak characteristics, revealing nuances of oranges, Graham crackers, toffee, cinnamon, cloves and pepper.
Finish
The whisky dries leisurely as notions of overripe orchard fruit and tobacco join the chorus. It's superbly balanced right to the tasty, bittersweet end.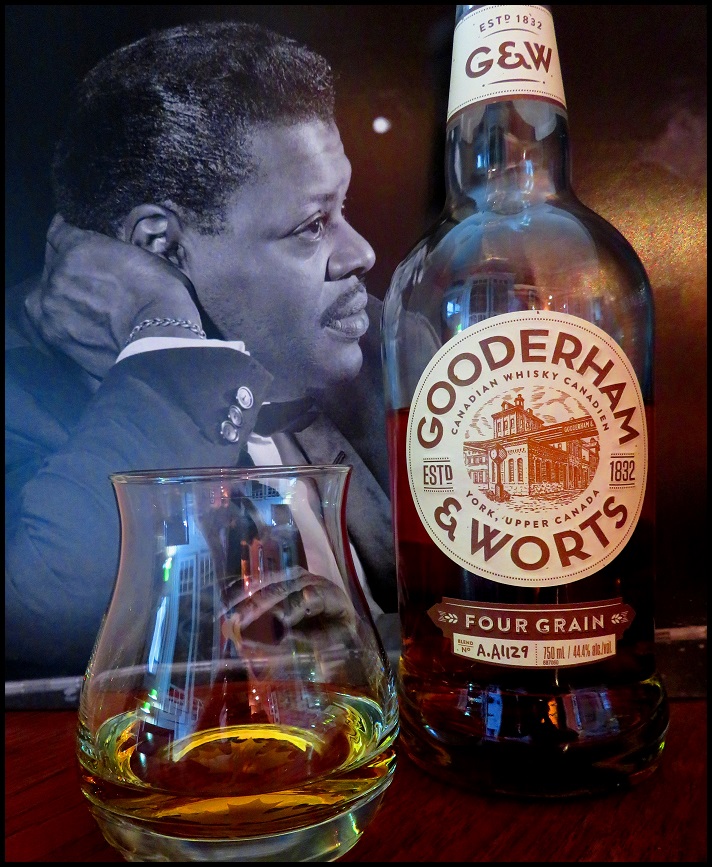 Final analysis
Gooderham & Worts Four Grain should easily please the palates of a broad spectrum of whisky aficionados. It takes the virtues of the older, discontinued Small Batch release to a whole new level.
Recommendation
Drink it neat.


__________________________________________________
Doug Kuebler is an inveterate aficionado and collector of wines and whiskies. Apart from organizing wine and food seminars, Doug has also written extensively on wines and liquors over the last three decades. His first published book-set, The Tumbler's Guide to Single Malt Scotch Whisky, has been well received in North America, the British Isles and Asia.