A Rich Pour 38: Holiday Season Gift Suggestions for Whisky and Whiskey Lovers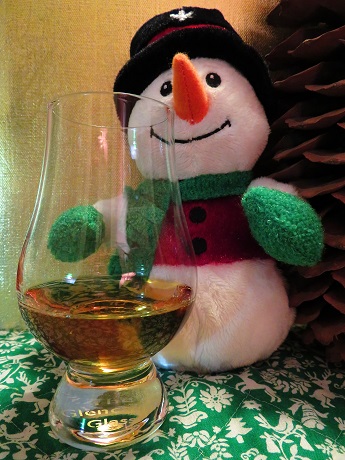 December 8th, 2016
That special festive time of the year is fast approaching. And we're all familiar with the old adage, "It's better to give than to receive." But when it comes to bringing smiles to the faces of the whisky (and whiskey) lovers in one's life, choosing gifts can present a real challenge. I'd like to step up to the plate and propose a few suggestions.
Whiskies
Everyone's taste buds are different. There's simply no way around this truth. So rather than take a 'one bottle fits all' approach, I'm recommending five flavourful whiskies, each one of which has something unique to offer.
Balblair 2003: Despite dating back to 1790, this northern Highland malt Scotch distillery has really only come into its own over the last few years. And the 2003 vintage, though youngish, still hits all the right sensory targets. Its honeyed sweetness is handily balanced by refreshing spring meadow and citrus notes, while an oak-driven spiciness surges forth on the finish. Even better, the spirit does not suffer the vagaries of chill filtration or artificial colouring prior to being bottled at a sage 46% alcohol by volume. Pure and perfect as it pours, this one will please a wide variety of palates.
Longrow Peated: The Kintyre Peninsula of Scotland boasts one of the country's finest distilleries – Springbank. Springbank is a family-owned operation that carries out every phase of the distilling process, from malting through to bottling, on site. And Longrow flies the banner as the 'heavy hitter' in this enterprise's trio of whiskies (the namesake Springbank and Hazelburn being the other two) – a complex concoction of scents and flavours with a decidedly smoky edge. That smokiness can, at times, remind one of diesel fuel, wood ash or peat bogs. All of which is to say that here's an intense potion capable of pleasantly surprising the most avid of Islay whisky freaks. (46% alcohol by volume)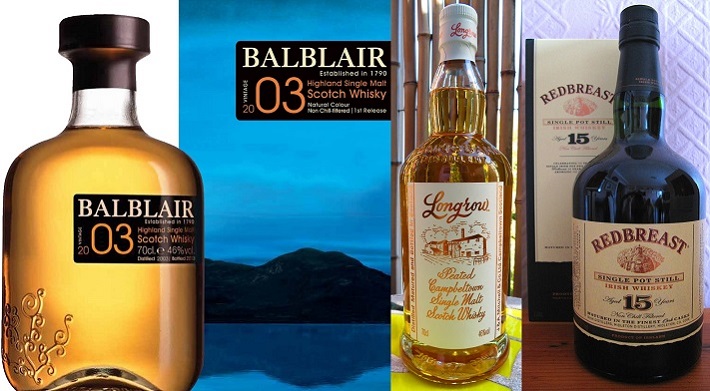 Redbreast 15 Year Old: If anyone you know thinks that Irish whiskey is all about demureness and delicacy, here's one spirit to light a fire under that misconception. Rich, round and bursting with bravado from the first sip to the last, Redbreast could just well represent the archetypal pure pot still whiskey of the Emerald Isle. Its textural qualities and complexity are guaranteed to satisfy. The 12-year old, bottled at 40%ABV and at cask strength, is no slouch either. (46% alcohol by volume)
Rock Hill Farms Single Barrel Bourbon: This may not be the easiest (nor the least expensive) Bourbon to track down. But it's definitely worth the effort! No 'sticky pudding' flavour profile here. No, Rock Hill Farms SBB is 'rock solid'. It opens with a lemon-orange explosion, then settles in with warming notes of increasing corn sweetness and rye crispness. This is an exceptionally well balanced spirit with considerable panache. Just make sure you have the 50% alcohol by volume version in hand.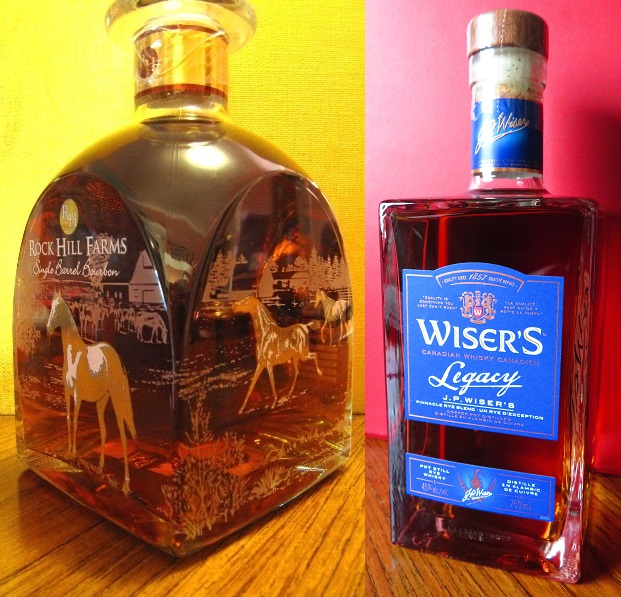 Wiser's Legacy Pot Still Rye: Rye is all the rage these days. I know. But there are ryes, and then there are 'real' ryes. This one falls firmly into the latter category. Here, the rye snaps crisply, as it should. And there's wave upon wave of full bodied richness to help caress the palate and carry it from one surprising moment to the next – proof positive that brawn and complexity can coexist beautifully. I'd say Legacy is one of the boldest and best Canadian whiskies around. (45% alcohol by volume)
Books
If selecting a whisky (or whiskey) as a gift seems a daunting task, picking a book is doubly so. The available selection is incredibly vast, and ranges from the brief and straightforward to the densely informative. I've chosen two.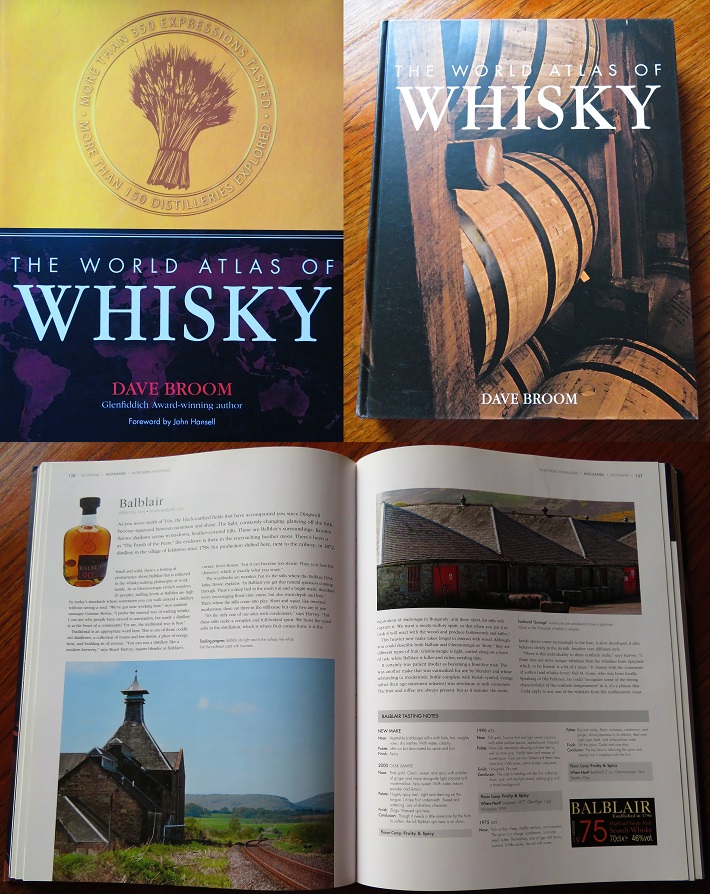 The World Atlas of Whisky (published by Mitchell Beazly): Dave Broom's table-top tome covers a lot of territory (literally and figuratively), and does so in an admirably zoloft without prescription. I particularly appreciate his tasting notes on many new-make spirits, which help one understand the nature of fresh distillates before they undergo cask maturation. This is a book that will appeal to a wide range of readers, from whisky novices to more seasoned aficionados.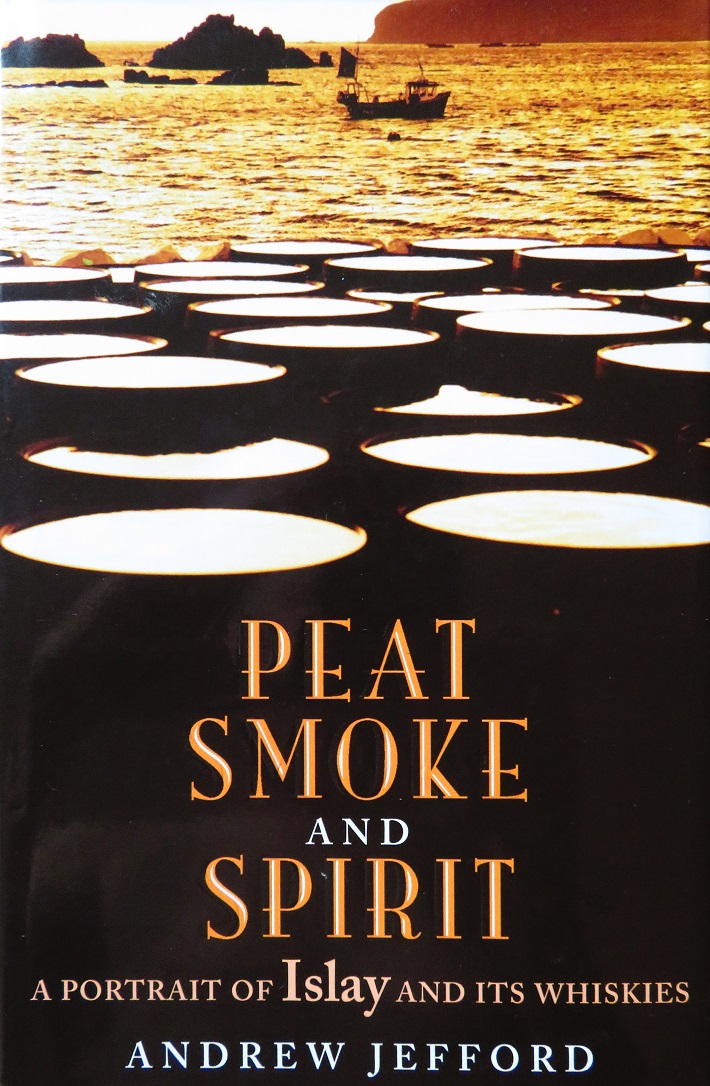 Peat Smoke and Spirit – A Portrait of Islay and Its Whiskies (Headline Book Publishing): Here's one for the dedicated 'peat head' on your shopping list. Andrew Jefford has truly managed to capture the topography and spirit of Islay and its inhabitants. His prose artfully encompasses the historical and technical intricacies of the island's distilleries as well as the heart and soul of the place. And although slightly dated (Kilchoman Distillery is only mentioned as a work in progress), this book remains a valuable insight into what is perhaps Scotland's most magical whisky isle.
Glassware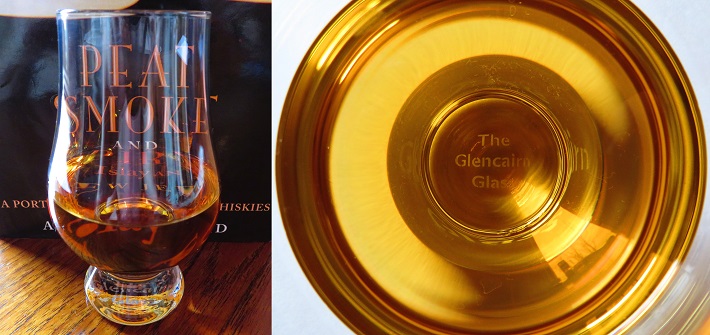 The Glencairn Whisky Tasting Glass: The Glencairn glass may not be the perfect vessel for nosing and tasting. Given the sheer diversity of whiskies around the world, what single glass could possibly lay claim to that attribute? But when it comes to offering a combination of efficacy and durability, this one's hard to beat. Its stemless design and sturdy nature mean that it should survive a fair amount of daily abuse. Visit just about any distillery in Scotland, and what will you see in the tasting room? Glencairn glasses. (Note: The Glencairn Canadian Whisky Glass, with its wider bowl and greater overall size, works well with most Canadian and American whiskies.)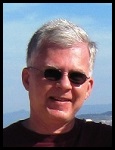 Happy Holidays!
__________________________________________________
Doug Kuebler is an inveterate aficionado and collector of wines and whiskies. Apart from organizing wine and food seminars, Doug has also written extensively on wines and liquors over the last three decades. His first published book-set, The Tumbler's Guide to Single Malt Scotch Whisky, has been well received in North America, the British Isles and Asia.
Discuss this article in the I'll Drink To That! thread on the Cigar Weekly Community Forums HERE.