A Rich Pour 35: Lovin' Lagavulin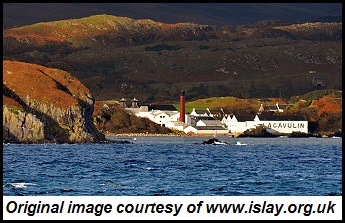 October 10th, 2016
Lagavulin. If ever a name evoked a whisky's character. Let's face it. The English translation of the original Gaelic Lag a'mhuilinn, 'hollow by the mill', simply doesn't do justice to the distillery or its spirit. But Lagavulin... That sounds like a breath of magic!
The Lagavulin Distillery occupies a picturesque site located in the prime distilling area on the southeastern coast of the Isle of Islay in Scotland, opposite the crumbling ruins of Dunyvaig Castle. It (along with the Caol Ila Distillery and a large industrial malting facility at Port Ellen, both also on Islay) is owned and operated by Diageo, the largest spirits producing firm in the world.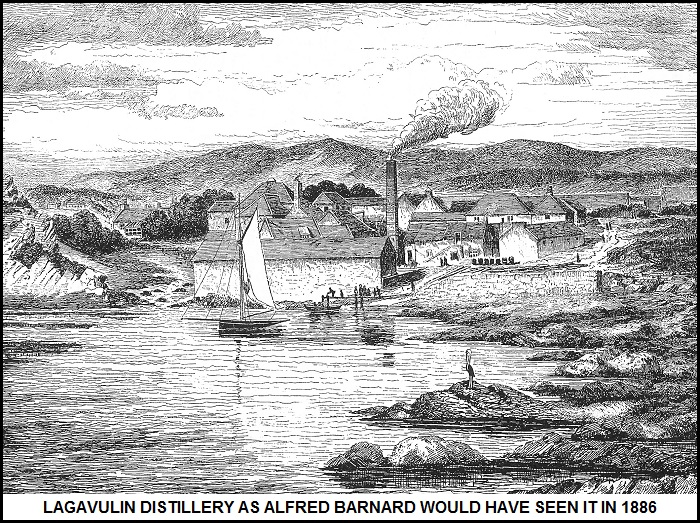 Although the shoreline of Lagavulin Bay has born pot stills in profusion since the mid-1700s, its namesake whisky site is a child of the following century. During the early 1800s, John Johnston and Archibald Campbell each established distilleries here, within a year and a few yards of one another. By 1837, however, only a single group of buildings remained, run by the Graham brothers and James Logan Mackie, a spirits merchant based in Glasgow. Mackie and the Grahams leased their land from Walter Frederick Campbell, Laird of Islay, and adopted the Lagavulin title for their enterprise.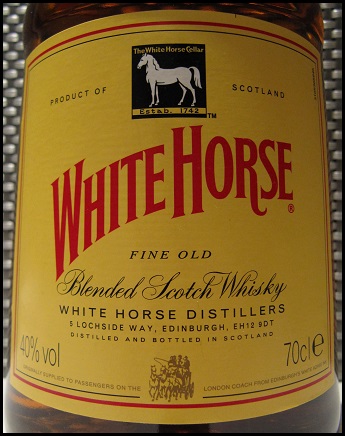 These days, Lagavulin's well-tended, whitewashed buildings skirt much of the private bay's stone-strewn shoreline. A fast running stream cascades down more than two miles from the peaty Solan Lochs (or Lochan Sholum), providing flavourful water for the Islay site. Port Ellen's huge maltings supply all of the required grain. The barley is peat-reeked to a serious phenol concentration, on average, of thirty-five parts per million. (Smoke alert! For a short time during the late 1970s and early 1980s, peating levels rose to fifty parts phenols per million.) Inside the distillery, operations never cease, so in demand is the whisky.
The fresh liquor flowing from Lagavulin's pot stills is intense in a medieval sort of fashion. You can even smell and taste the whisky's bonfire-like character in certain editions of the White Horse brand, and this after the malt being mellowed by maturity and substantially diluted by blending. But make no mistake. Almost all of the distillery's spirit is bottled as malt whisky. It's just too precious a commodity for things to be otherwise.
2016 represents a very special year for Lagavulin, as it marks the 200th-Anniversary of the official founding of the distillery. Let's celebrate this momentous occasion by sampling a few drams of the whisky!
12 Year Old – 43% alcohol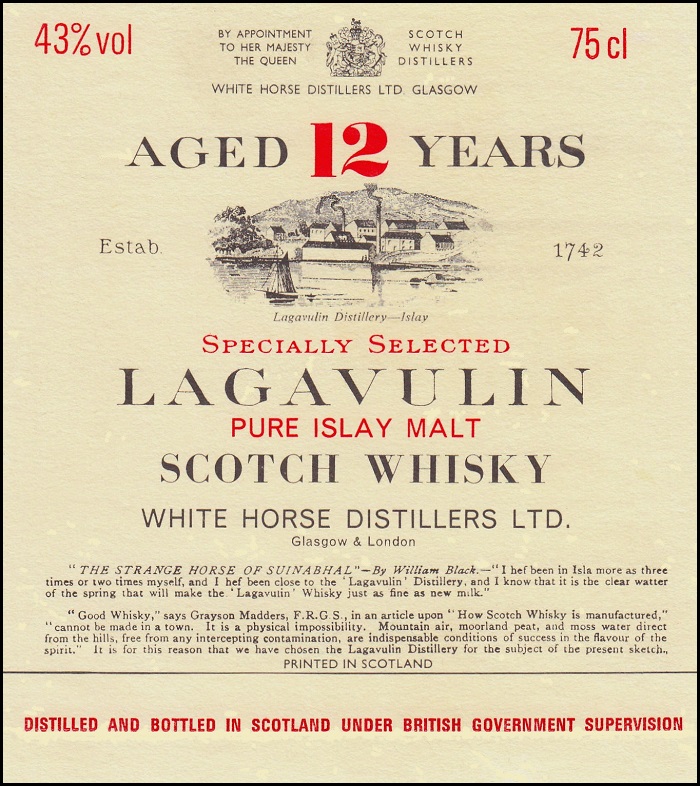 This doesn't bear any relation to current versions of the 12-year old cask strength, despite the age similarity. No, it's an older bottling released in the 1980s under the White Horse Distillers Ltd. labelling (note the 1742 date of 'establishment' on the label, a reference to when numerous independent, unlicensed still sites were operating in the bay), and it represented my very first exposure to Lagavulin in 'pure' form. Assertively uncivilized, massive and perhaps even crude, this whisky nevertheless possessed a complex – one might even say charming – side. I still have fond memories of it, and often wish I'd purchased a caseload back in the day. Not that such a tact would necessarily have seen me with any unopened bottles today!
16 Year Old – 43% alcohol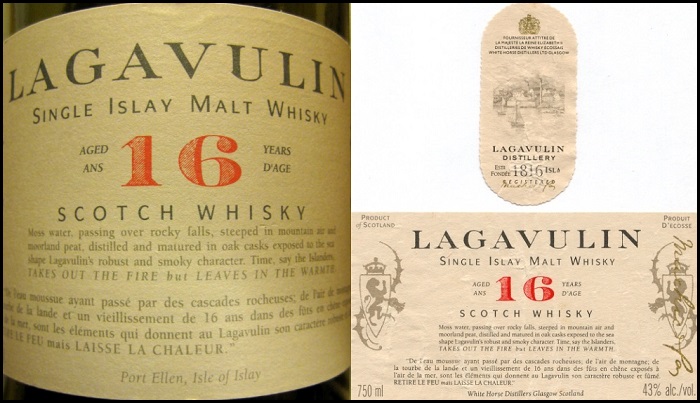 The present-day standard bearer of the lineup (at least for the time being), this more mature interpretation of Islay whisky magic still provides a huge taste experience. The 16-year old was introduced during the late 1980s as one of the Classic Malts, and replaced the 12-year old profiled above. Yes, it has suffered from periodic bottle variations, but not to the extent that it's ever seemed 'bad'. Earlier releases did, however, appear to display a greater input from refill Sherry cask maturation. This is decidedly not a whisky one can rush. It really needs time in the glass to reveal its full range of fragrances and flavours.
Distillers Edition / Double Matured – 43% alcohol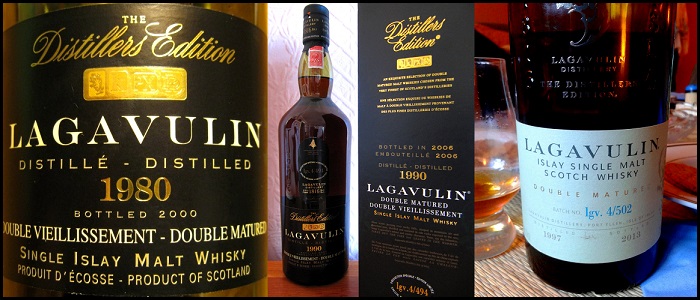 A rumbling undercurrent of dense peat and smouldering seaside logs runs headlong into luscious malt and baked sultanas, and takes the 'sweet stuff' along for a ride all the way to a beautifully burnt au-revoir. So that's what happens when Lagavulin is finished off in Pedro-Ximénez Sherry casks! This popular release, which first became available during the late 1990s, is usually bottled at around the same degree of maturity as the 16-year old. That said, I have come across a 1980 vintage edition bottled in 2000. It was glorious. The earliest version I know of was distilled in 1979.
12 Year Old Special Release Natural Cask Strength – mid to high 50s% alcohol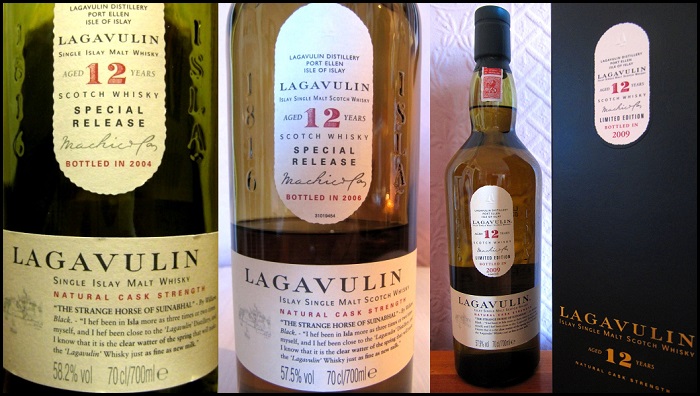 This has become an annual release in the Lagavulin stable of whiskies. Don't be deceived by its rather delicate bouquet and initial caressing succulence. There's a 'twister' of full-steam-ahead brine and peat on the way that will have you feeling as though you're standing on a seaside wharf. The transition from gentleness to boldness is quite breathtaking. Finally... Lagavulin unleashed! You'll probably want to add some water. But don't overdo it.
8 Year Old 200th-Anniversary Limited Edition – 48% alcohol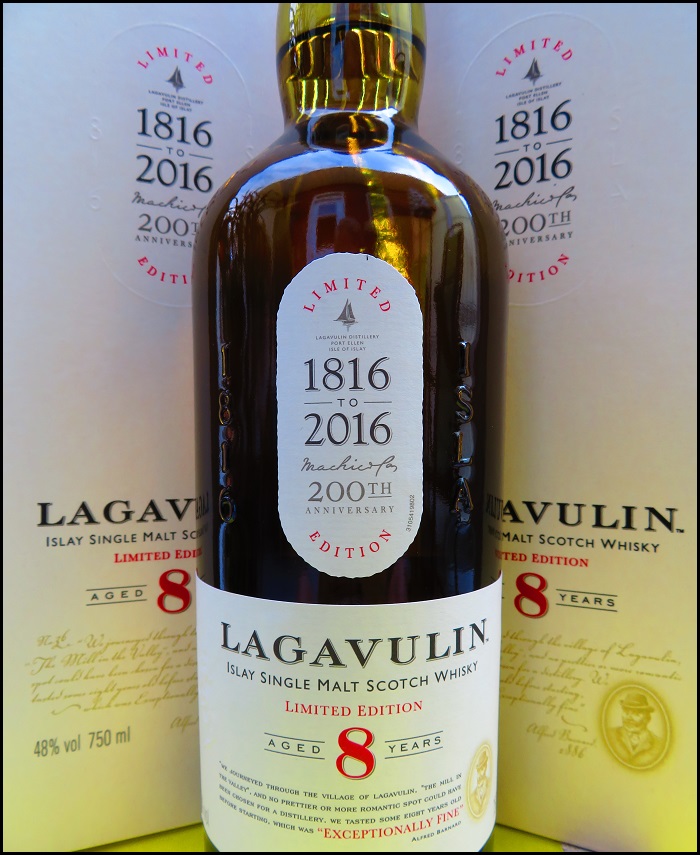 Alfred Barnard, the noted historical whisky writer, was apparently mightily impressed by an 8-year old Lagavulin he sampled at the distillery in 1886. Of course, back in the day, any 8-year old malt would have been the exception rather than the rule. Fast forward to this contemporary release. Is it any good? The short answer is, "Yes!" It's full of peat bog, kelp, ash and ginger root-tinged delights, as one would expect. But the relative youthfulness also brings forth sweeter malt-infused notes of fruit lightly dribbled with honey. One or two tiny drops of water, and you're on your way. I've already bought another bottle.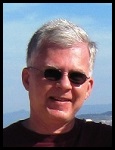 I'd like to take this opportunity to wish all of my fellow Canadian spirits imbibers and readers a happy, filling and fulfilling Thanksgiving. And to all of my American friends, have yourselves a great Columbus Day.
__________________________________________________
Doug Kuebler (jazznut) is an inveterate aficionado and collector of wines and whiskies. Apart from organizing wine and food seminars, Doug has also written extensively on wines and liquors over the last three decades. His first published book-set, The Tumbler's Guide to Single Malt Scotch Whisky, has been well received in North America, the British Isles and Asia.
__________________________________________________
Discuss this article in the I'll Drink To That! 'room' of the Cigar Weekly forums HERE.