The Virtual Gourmand 15: Barbecue Without Fire
Yes, you read the title right.
"But," you ask, "How can this seafood dish, which doesn't involve any fire at all, be called barbecue?"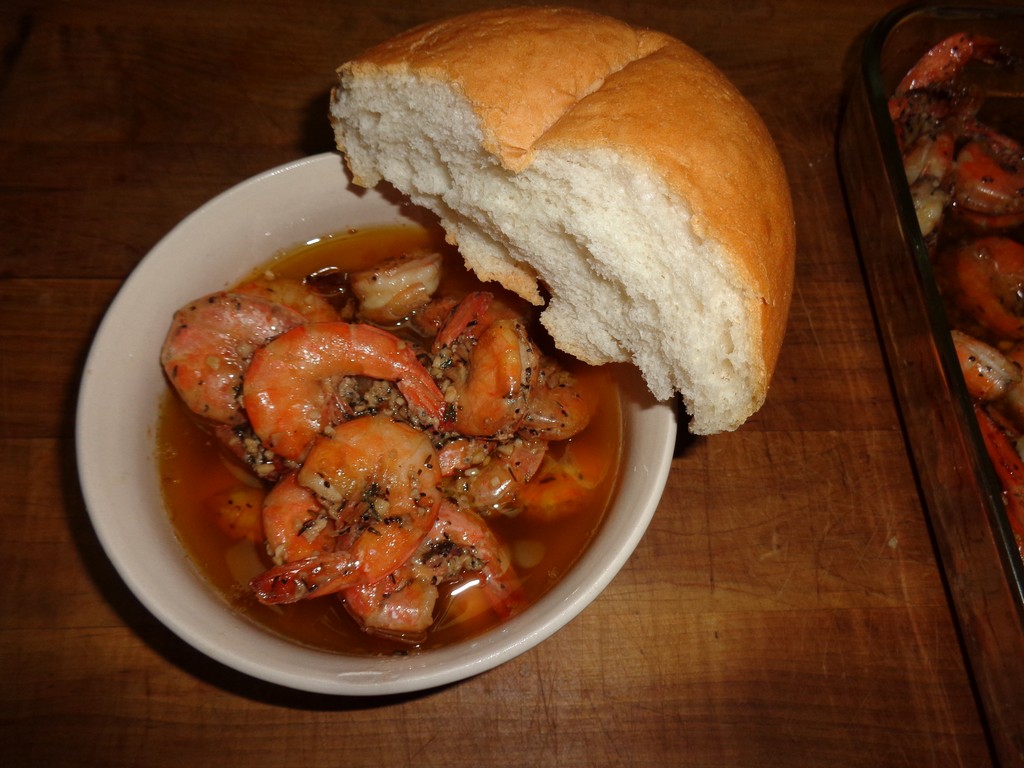 Let's go back a ways to Pascal's Manale Restaurant in New Orleans. (It's still there today). A visitor from Chicago, who was a close family friend of the owners, raved about a buttery shrimp recipe he'd tasted back in his home city. The chef at Pascal's Manale went back into the kitchen to try his hand at replicating the recipe, and came up with something he named Barbecue Shrimp. Barbecue Shrimp has been a popular dish at the New Orleans establishment ever since.
This is a simple dish, really. But the first step is to find good, fresh shrimp.
If you live anywhere near the coast and can obtain head-on shrimp, get them and use them. Remember, a headless shrimp is just meat, and nothing more. All of the internal organs, plus a goodly amount of shrimp fat, are contained in the head. And, as always, fat means flavor. Using head-on shrimp will greatly enhance the taste of this dish.
If you aren't close to the coast and reside in a city with a large Eastern-Pacific ethnic population, try to locate a market or supermarket that specializes in catering to the local Asian population. Asian cultures are accustomed to head-on shrimp, and such a market will almost always stock whole shrimp. You might not have much choice in terms of size, but you'll still be able to 'suck the heads' just like southern Louisianians do. Believe me… It's worth the ick factor!
Now, let's get to the recipe. I was given what was purported to be the actual Pascal's Manales one. I know that this can't be true, as the original was, and remains, a carefully guarded secret. Therefore, I have tweaked the recipe enough that I can officially claim it as my own.
When my family and I lived in New Orleans, we could simply walk down the street to the seafood market and buy shrimp cheaply (or even, every Thursday, at the Farmer's Market, where a shrimper's family sold the morning's catch at a discount). We would eat this dish three or four times a month.
Now we are in Atlanta. And the price of shrimp has skyrocketed. (I am told that the increased cost of shrimp is because the government banned Asian farm-raised varieties due to a chemical that those shrimp absorbed, either through their feed or during the processing stage. All of this has left only wild-caught native shrimp to fill the market gap.) For us, the Barbecue Shrimp dish has become a special treat--the kind requested for birthday meals.
I begin by melting a stick of unsalted butter, along with a couple of cups of regular olive oil, in a saucepan. The original recipe called for 2 sticks of butter and a cup of olive oil. But I decided that reversing the ingredient proportions made the dish healthier without sacrificing flavor. Don't bother to use extra-virgin oil. The flavors in extra-virgin will be lost in the spices, and it costs a whole lot more.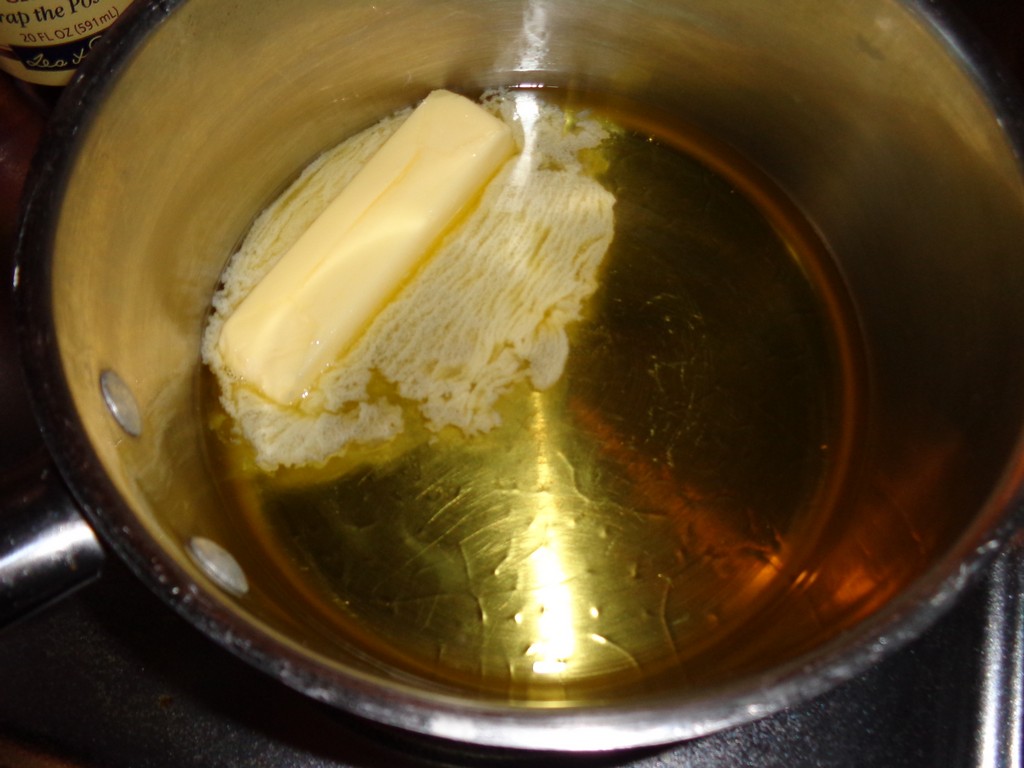 From here, you add 4 tablespoons of Lea & Perrins Worcestershire sauce (no other brand has anything approaching the flavor of L&P), 4 tablespoons of chopped garlic, 2 shots of Bourbon (don't use the good stuff--that's better for lubricating the cook!), 2 tablespoons of cracked black pepper, 1 tablespoon of dried thyme leaves and 1 tablespoon of your favorite hot sauce. I prefer Tabasco in this dish. But if you are squeamish about heat, use a Louisiana hot sauce. The main aspect to this ingredient in the dish is the vinegar in the sauce, so the heat level is up to you. The original recipe I was given called for 4 tablespoons of pepper, but I thought it was too much and cut the amount in half.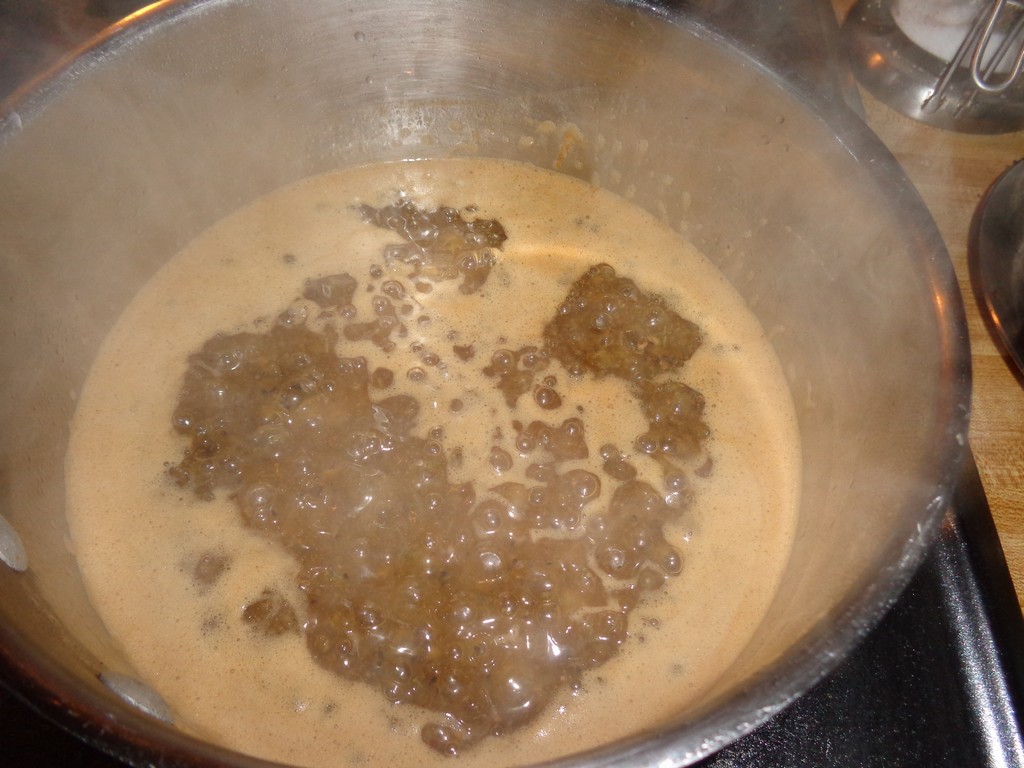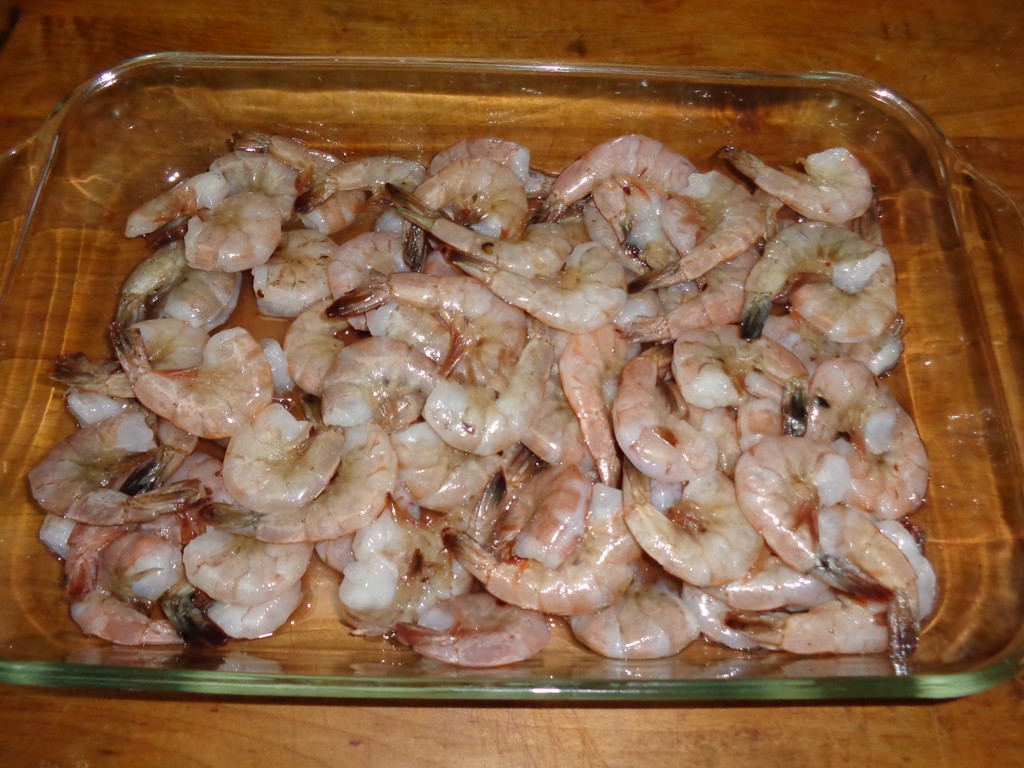 After arranging the shrimp in an appropriately sized (deep) Pyrex dish, pre-heat your oven to 400 degrees (Fahrenheit). Pour the sauce over the shrimp and, when the oven is ready, place the dish on the top rack. Bake the shrimp for 10 minutes. Then, open the oven and remove the dish.
With a large spoon, turn the shrimp over. Turning helps guarantee even cooking, and also prevents the shrimp on top from overcooking and becoming rubbery. Make sure the shrimp are immersed in the sauce so they don't dry out or crisp up. Return the dish to the oven and bake another 10 minutes (or until the shrimp have turned pink). At this point, the shrimp are done.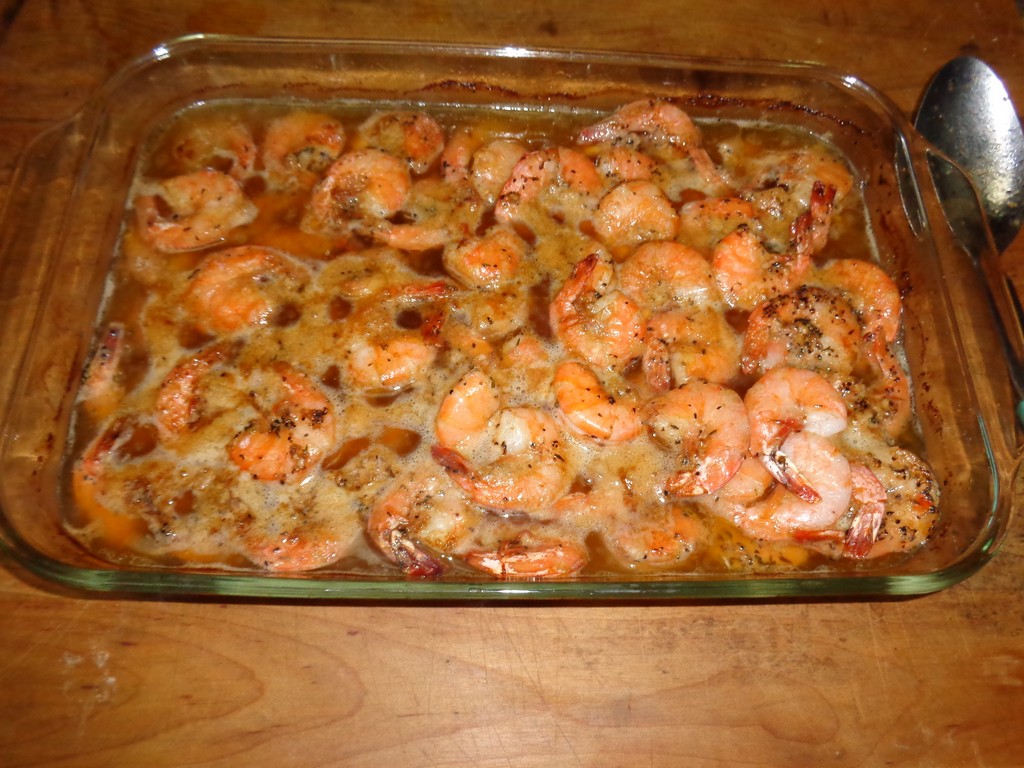 Peel, eat and enjoy. The only other thing you need is some crusty bread to sop up all of that delicious sauce.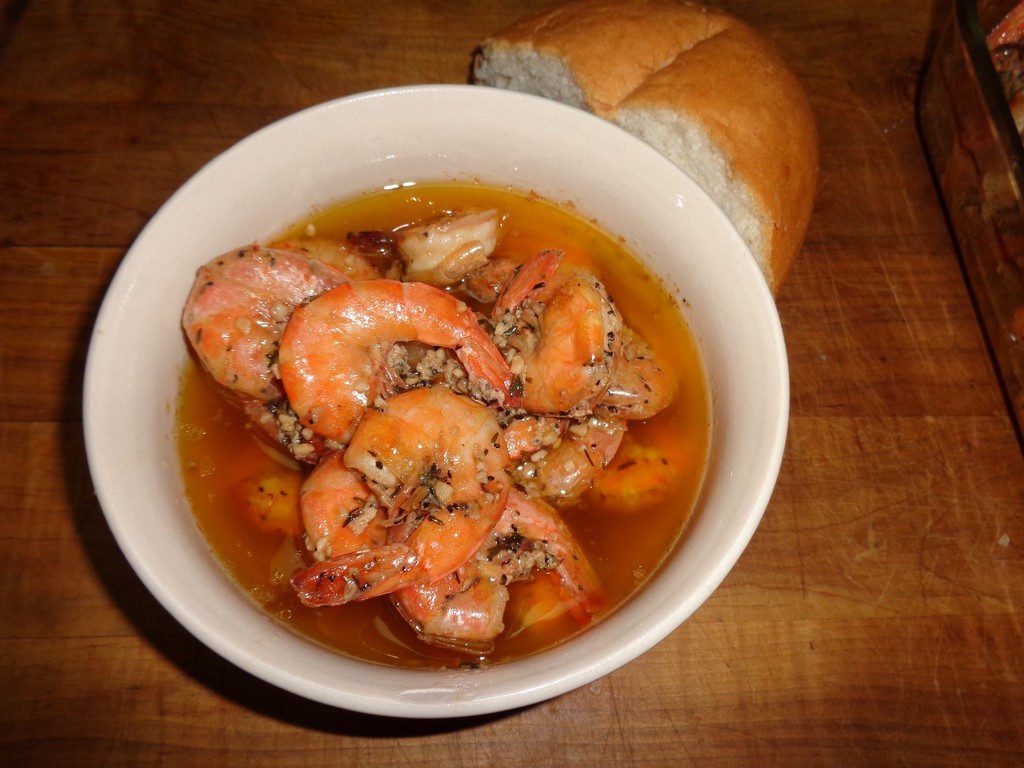 One more thing… Save your shells, boil them in water for 6 or 7 minutes and strain the liquid. Now you've made some really tasty shrimp stock that you can freeze and add to other dishes where seafood stock is appropriate (like gumbo).
Barbecued Shrimp
1 stick of unsalted butter
2 cups of olive oil
4 tablespoons of Lea and Perrins Worcestershire sauce
4 tablespoons of chopped garlic
2 shots of Bourbon
2 tablespoons of black pepper
1 tablespoon of dried thyme leaves
1 tablespoon of hot sauce
2-3 pounds of shrimp, preferably heads-on
Lots of crusty bread for sopping
To recap: Preheat oven to 400 degrees. Arrange shrimp in a deep Pyrex dish. Combine butter and olive oil in saucepan. When butter is melted, add the Lea and Perrins, garlic, Bourbon, black pepper, thyme leaves, and hot sauce. Bring ingredients to a boil before pouring them over shrimp. Make sure you get all of the garlic and spices out of the sauce pan and into the Pyrex dish. Place dish in oven for 10 minutes. Open oven and turn shrimp over, making sure all of the shrimp are immersed in the sauce. Put dish back into the oven and bake an additional 10 minutes or until shrimp have turned pink. Serve in bowls with plenty of crusty bread for sopping up the sauce.
Possible variation: 2 sprigs of fresh rosemary added to the sauce at time of assembly.
Category: Food and Cooking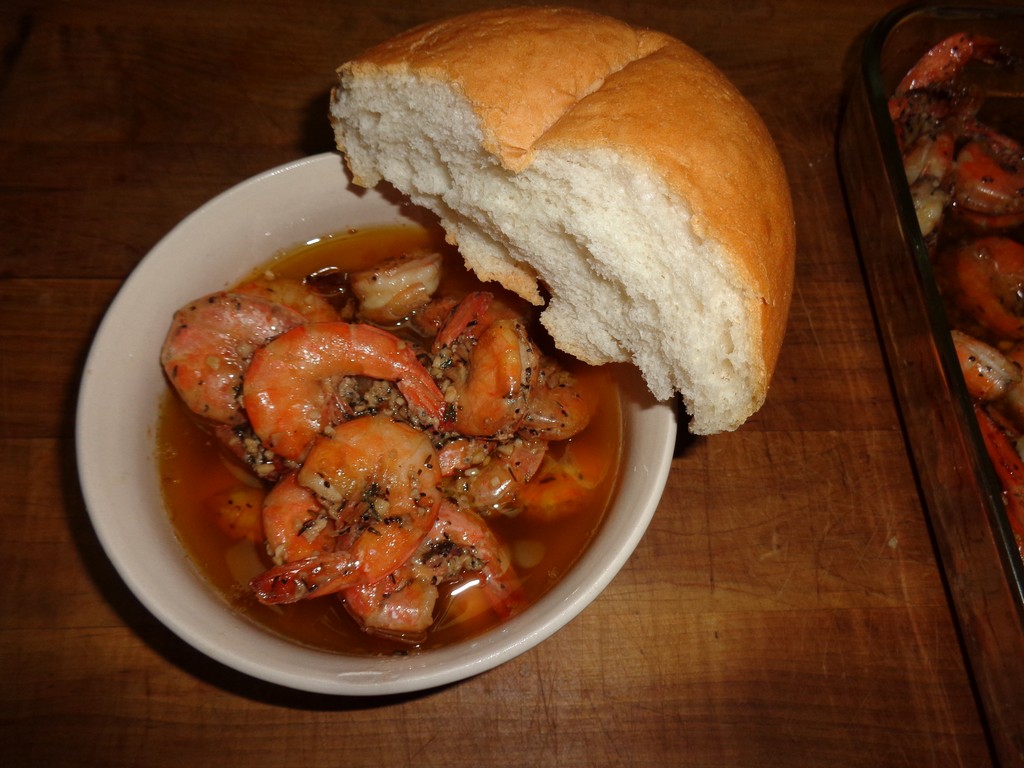 ---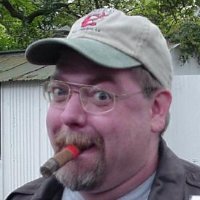 Publisher/Owner/Executive Chef BigO (Jason Clabaugh) resides in the north Atlanta suburbs with his family.