2016 IPCPR Wrap-Up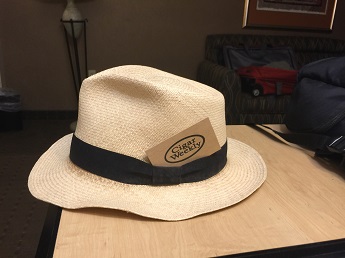 The 2016 IPCPR in Las Vegas was probably the most spectacular yet. Vendors and retailers were literally everywhere. It was a great thing that we decided to cover all four days, or we would have missed several interviews with more popular vendors on the floor.
The most encouraging aspect of the show was the overwhelming response of the vendors and retailers to the FDA information seminars. There was standing room only, and some people had to wait outside because the room was at fire marshal capacity.
As for the FDA, the language of its new guidelines, which force manufacturers to get approval for anything released after Feb. 15, 2007, is so vague that a lot of the industry is concerned about what exactly the guidelines mean. At best, it's the FDA trying to get deeper into the pockets of the industry. At worst, it's an aggressive attempt to destroy the industry as we know it.
In the meantime, most vendors were doing business as usual, releasing new blends and chasing market share as usual. There was a wide variety of new products from lots of people, plus a good sampling of re-releases of older blends (popular in their previous releases) that will also fall into the 'grandfathering' part of the FDA standards. Trust me: there are some smart people in this industry.
One notable exception is a major vendor with no new lines this year. Instead, they were assuring other people in the industry that they were being extremely proactive, and had hired their own team of lawyers to deal with the issue. Also, as you may have read here on CW, the IPCPR, CAA and CRA have joined together to file an injunction/lawsuit that challenges the over-reaching language of the new regulations. Now they need a judge to rule on it before August 8 to have immediate effect.
Busy all day every day, we were there from doors-open to doors-closed for three and a half days, systematically covering the trade floor to gather as much information as possible so we could pass it on.
Stay tuned to Cigar Weekly for more information in the form of interviews and cigar reviews, for a bigger picture of everything IPCPR 2016.
__________________________________________________
Jeff Slatton (jefslat) hails from the San Antonio, TX area.