Day Two - IPCPR Top 10
More 'Top 10' impressions, courtesy of Cigar Weekly's 'on-the-floor' Jeff Slatton (jefslat), from the second day of the (2016) International Premium Cigar & Pipe Retailers 84th Annual Convention & Trade Show. Have a look!
#10 True fact
Holland boasts a very long cigar history, dating all the way back to the 1600's. After 112 years based in the Netherlands, Balmoral Cigars has expanded their new line, and has now come to the IPCPR to sell to American premium cigar lovers.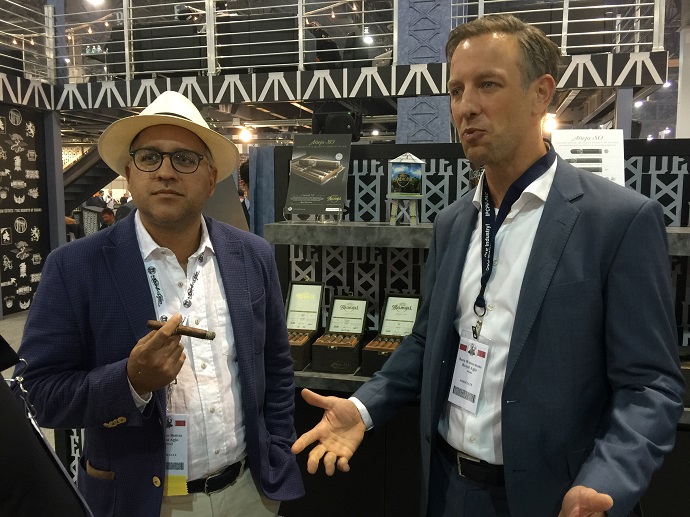 #9 Antique lovers
7-20-4 Cigars has brought back an antique brand (began in 1857), and expanded it to have a vintage look and feel. Its lineup includes the Hustler, with an exclusive Dog Walker size and one of the highest rated barber poles. The name comes from the original production facilities, located at 724 Elm Street, Manchester, New Hampshire.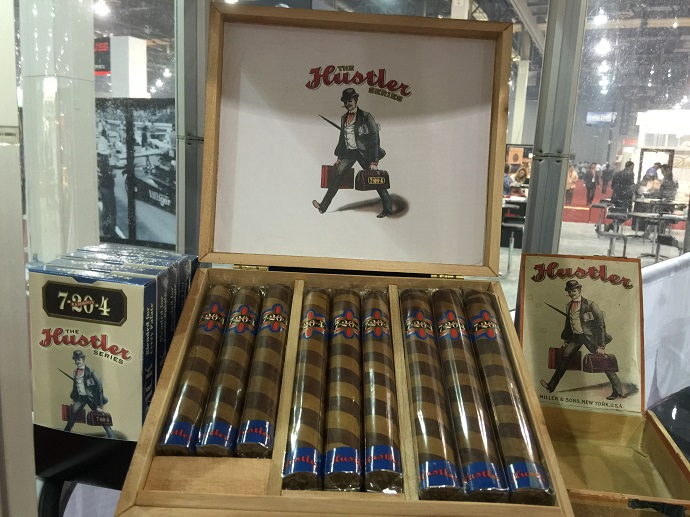 #8 Cigar chair
From The Godmother of Cigars, My Cigar Chair has been ergonomically designed, and comes with a built in Ash Tray, 20 cigar humidor, magazine rack, foot rest and accessory compartment. This custom order chair is ideal for home use or for retail store lounges.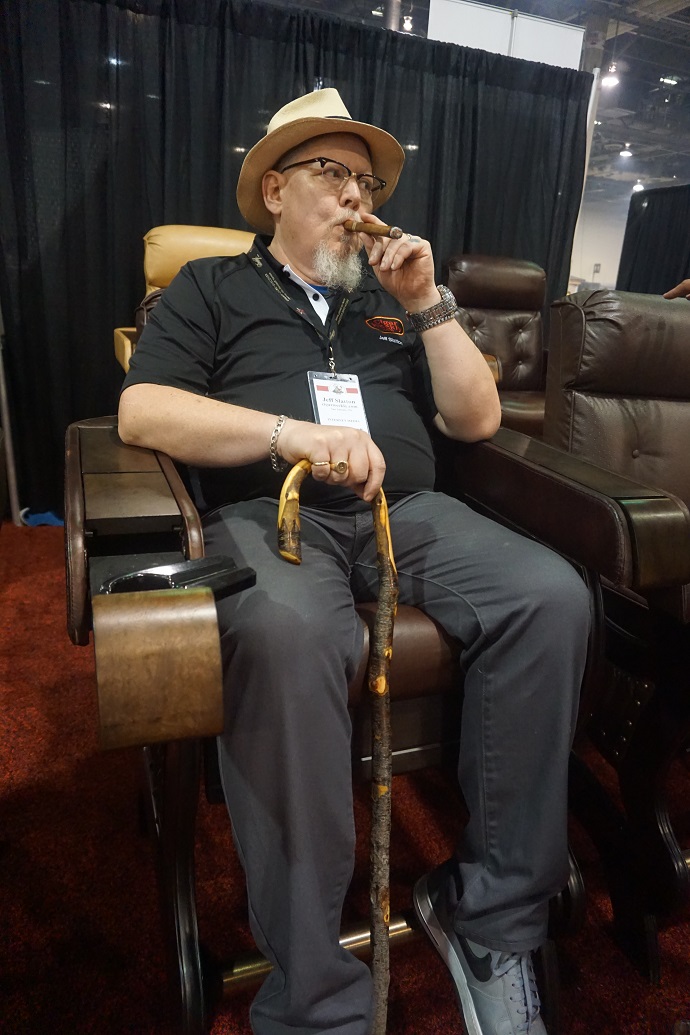 #7 Longest Mexican cigar history
After six generations (growers since 1880) in the same family, Casa Turrent is trying new blends with their Casa Turrent 1901, 1942 and 1973.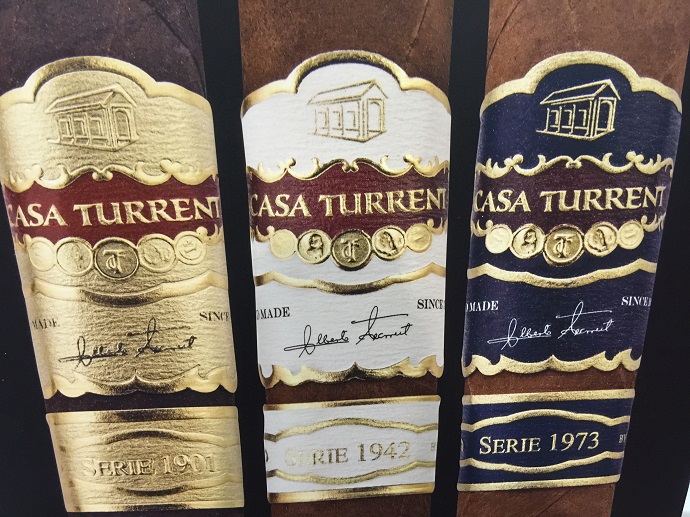 #6 Back the Blue
What happens when two police officers love cigars and create the Protocol brand to just sell locally? They sell out the line in two months, and get a 95 rating for their Lancero.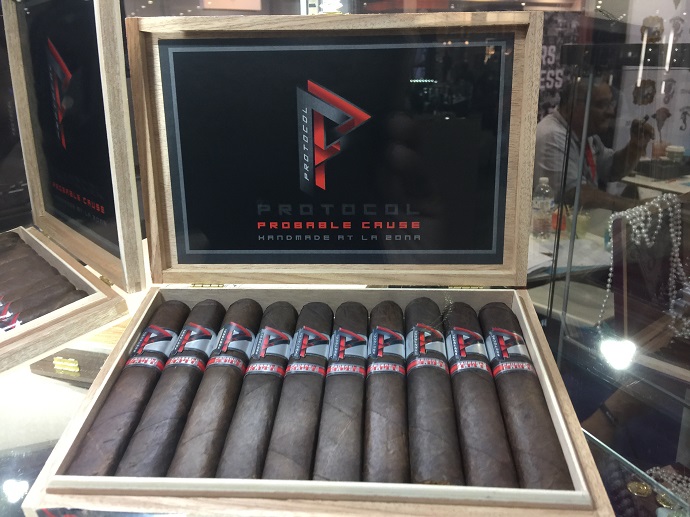 #5 Best host
Ventura Cigar Co., from Phillips and King International, hosted both the press and retailers, providing information, samples, swag and Kentucky Bourbon in increasing quality (Eagle Rare Bourbon, Buffalo Trace Bourbon and Pappy Van Winkle Bourbon).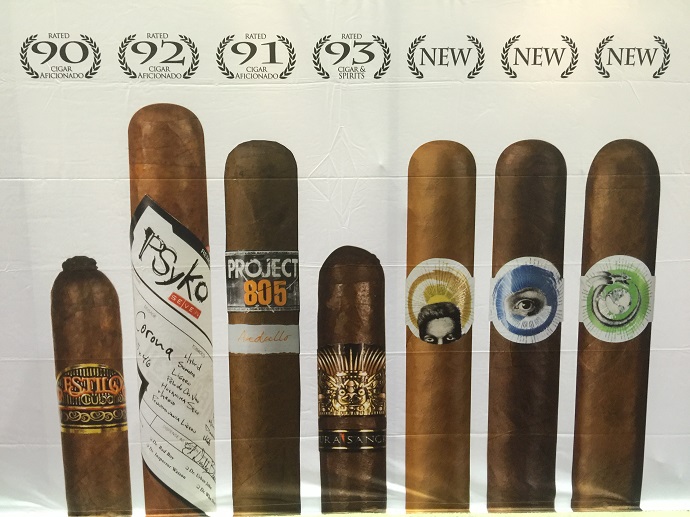 #4 Most new lines
Dion Gilolito's Illusione Cigars packed in more new lines than anyone, including an Anniversary line. They took the FDA deadline seriously.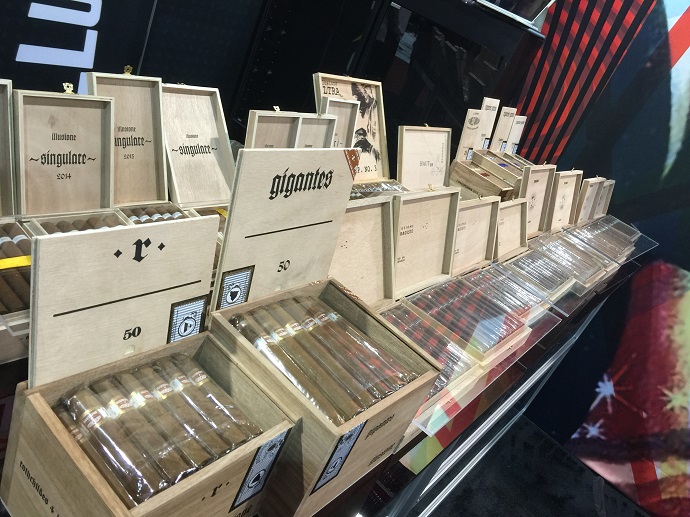 #3 Most creative
Known as 'Nick-R-Agua', Nicholas Melillo (from Foundation Cigars) presented four lines of cigars that look like they should be from four different blenders. Melillo is most assuredly a master.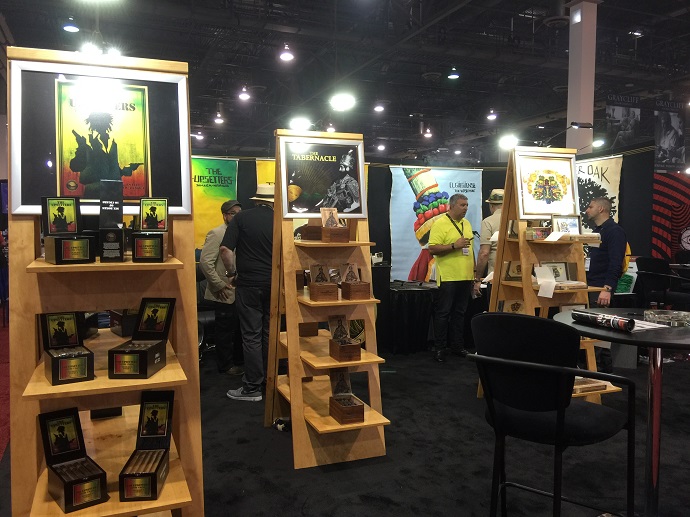 #2 Cigar prices
Many brands are targeting the sweet-spot cost points by offering cigars in lower price ranges they haven't hit in years. Gurkha even brought out a new line in the $5 MSPR range with their Cellar Reserve 12.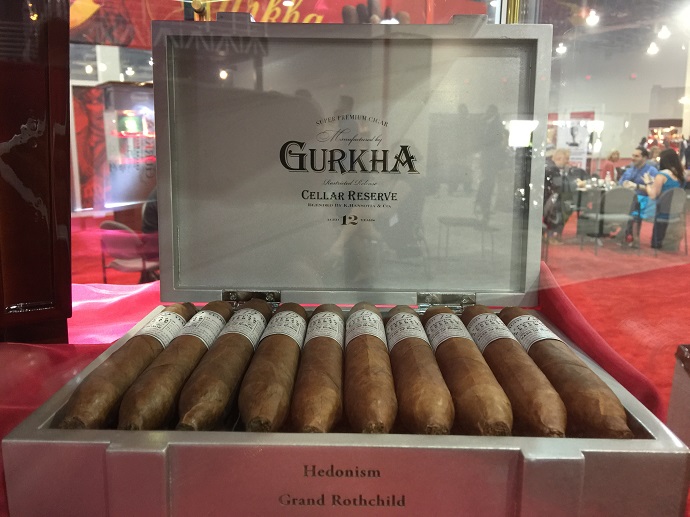 #1 Best cause
Sentinel Cigars is back, and it has doubled down. Sentinel is already known for selling its cigars for $1 over cost, and for contributing all the proceeds to wounded veterans. But now, it's coupled with African charities, which are creating jobs in Rwanda (plus providing clean water and more) by growing and selling African leaf.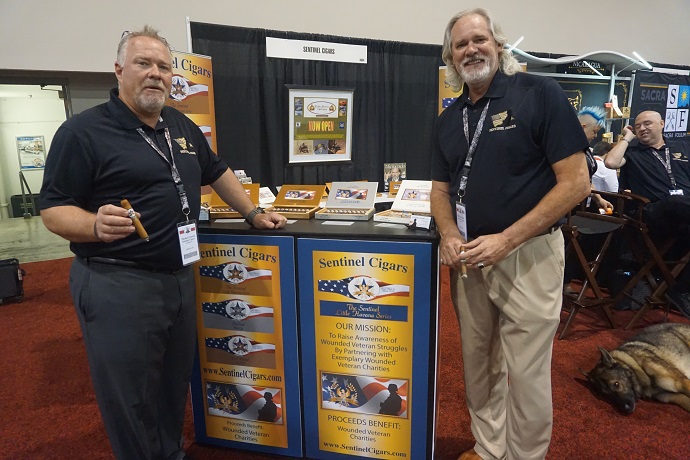 EXTRA for Cigar Weeky
FOG's Best TOJE Moments...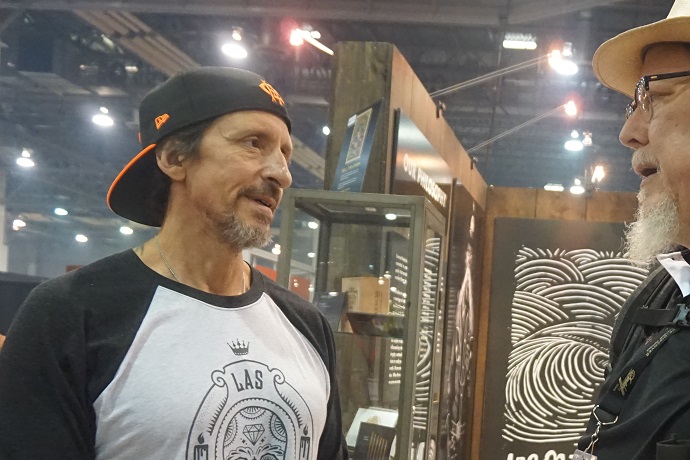 Barry, from Ventura Cigars (formerly with CAO), said, "That Bastard still talks to me," through the song Here Comes the Sun. He said the song came on the radio again two weeks ago while he was smoking a Bucanero. Jon Huber, from Crowned Heads, couldn't believe it when he saw a photo of TOJE's daughter, who is now 13. We miss you Bro!
__________________________________________________
Jeff Slatton (jefslat) hails from the San Antonio, TX area.