How I Became A L.O.L.A. (Lady of the Leaf Aficionado)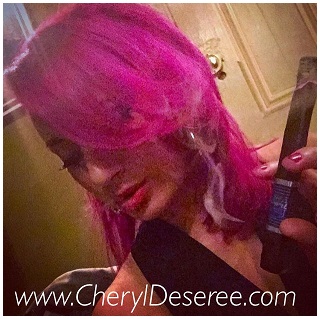 I began smoking cigars in 2007 when my dear friend, Eric, introduced me to a divine Maduro by Rocky Patel. I am a very social person, and I love the camaraderie of cigar culture. The folks who are drawn to cigars like to engage in deeper conversations and in exchanging ideas rather than trivial small talk. Every cigar smoker I have met in my eight years as a L.O.L.A. (Lady of the Leaf Aficionado) has been an educated, well spoken, thoughtful person. Each of these individuals has also maintained a type of laid back cool and zest for life unique to cigar people. Hang around a few of us, and you'll see what I mean.
A fine cigar is a living, breathing work of art, and it is to be savored like anything of similar caliber – be it wine, coffee, chocolate or food. Cigars are a labor of love. From the skilled farmer who grows and cures the tobacco, to the master blender who lovingly chooses leaves for just the right balance and flavor profile, to the torcedor who ensures perfect construction, and finally to you and me (consumers who treasure that smoke like a wide eyed kid at Christmas), it's all about love. Cigars are like relationships. They must be treated with respect, maintained and cared for in order to retain their qualities.
There is an allure to the type of girl who likes to buck tradition, and there are a lot of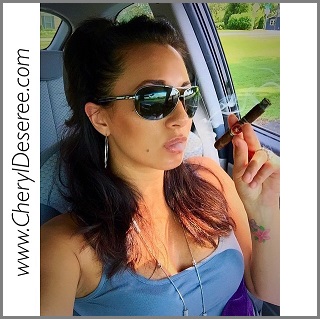 assumptions as well. People react strangely when they see an attractive woman enjoying anything that has long been considered an activity for men. Most reactions are positive, some are creepy, and others are simply rude. I smoke for myself, not 'for attention' or, as a female so crassly once said to me, "because of its phallic shape." Wow. Bye Felicia.
Personally, I find that spending time with a good cigar forces me to relax – a feat not easily accomplished by a musician/wife/mother/all around hustler. By committing to a 40-plus minute cigar, I am committing myself to taking a moment, sitting still, allowing thoughts to swirl, settling in and flipping things around a bit. I find that I can solve life's issues with a much more logical and calm approach afterward.
Cigar smoking forces you – much in the same way a good road trip can be magical for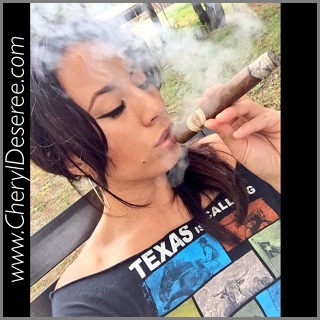 a songwriter – to interact with yourself and listen to what your inner voice is trying to say. Perhaps that is one of the reasons L.O.L.A.'s are considered 'one of the boys'. We are more logical, pragmatic and generally 'chill' than some women.
I am so impressed by cigar culture here in the South. It is warm, social and accessible, while remaining refined and elegant. When I moved to Nashville nine months ago, some of the very first people I met were the stellar human beings of The Cigar Crew of Nashville and The Cigar Women of Nashville. Each club invited me warmly into their F.O.T.L. (Family of the Leaf). We are active members of the community, and have a wonderful time socializing around music, cigars and family.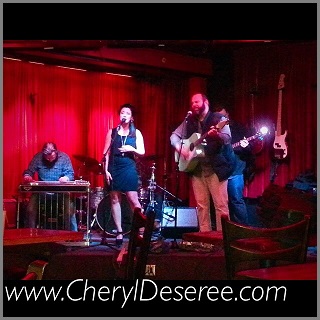 Through my new cigar circle, I've become familiar with the company I work for now – Bellaterra Ranch (makers of boutique cigars and fine wine). This is a family-owned company based in Franklin, TN. I simply love every one of the company's products. The attention to detail and the love and pride in what the employees make stands out from other manufacturers. So when the opportunity did come to work for my sweet friends, Mike and Catherine Murphy, I jumped on it. I have doubled my cigar knowledge and passion since joining the Bellaterra team a few short months ago. I am a firm believer that one will excel at what one is most passionate about. For me, that happens to be people, music, cigars and wine. (We Vaimoso's are notorious 'brofessionals'.)
The moral of my story is, "Don't assume things about people." If you're curious about something, ask politely. We'll be happy to tell our stories. Zealots love to hear themselves talk – as you can tell from this long-ass narrative.
Stay smoky, luvas!
Cher