CW's Best New Cigars of 2017
January 29th, 2018
Publisher's Note: This is Part One of a two-part series. The Top 10 Cigars of 2017 will be published as the next installment.
Below is a listing of Cigar Weekly's best new cigars of 2017. These results were obtained by conducting a poll of the entire membership of Cigar Weekly. In addition, the CW Review Crew has added their comments about these cigars in the Cigar Reviews forum. The cigars are presented in order, followed by comments drawn from the reviews.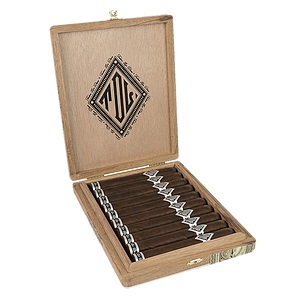 #1. Dunbarton Tobacco & Trust - Todo Las Dias
"The burn is perfect... a very smooth yet strong cigar." "It also smokes very slow, adding to the flavor." "The wrapper and foot smell like coffee with a light touch of leather." "Very light white pepper." "Comparing the cigar with Saka's other offerings, it's more like the Sobramesa than the Mi Querida, but is its own cigar."

"Medium-bodied smoke and flavors of coffee and leather."

"At 2/3, it changes again to a very pleasant flavor almost beyond description." "To say it completely changes is a very good description." "At 2/3, the strength has built to full-bodied"

"Nearing the end of the cigar provides yet another flavor change that is again representative of a pleasant complexity."
"The cigar starts off medium-bodied and builds to full."

"I don't want it to end."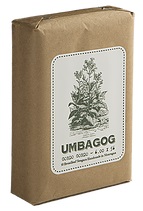 #2. (Tie) Dunbarton Tobacco & Trust - Umbagog,
"A beautiful dark wrapper like all the Sobramesas, it is smooth and a bit oily with light tobacco notes from the wrapper and foot." "Really nice dark wrapper."
"The cigar presents a medium profile including cedar and medium tobacco notes with a light white pepper note in the retro-hale, with cocoa notes adding to the cedar and tobacco."
'WHOA!!! This cigar is not for newbies... impressive in the first half inch." "The spice kept getting stronger and stronger. I could hardly believe that I was smoking tobacco." "If you like full-bodied cigars and with a strong punch, you owe it to yourself to try one."
"The draw is always free." "A slow starter. But then the flavor opens up and I get that good Nicaraguan Maduro flavor. Slightly nutty, a little caramel and some anise on the exhale." "The smoke is thick and rich. It seems like it almost has substance, as if one could chew it." "I really like these cigars. The flavor profile is right in my wheelhouse and the construction is first rate. I could be happy buying a hundred of these cigars and smoking one every day. Okay, I might get bored with that eventually, but I would never complain about the cigars. This was a really fine birthday cigar. If you haven't tried an Umbagog, you should."
"A rich dark brown wrapper that is a bit veiny but smells great with a background aroma of black tea and stronger aromas of tobacco and cocoa from the foot." "Light bitterness on the lips from the wrapper. The smoke has cedar notes with a very slight pepper presence." "Medium to full category with mostly medium body." "Some variation in the coffee and pepper notes. The early bitterness is completely gone. The pepper notes did pick up some approaching the end while a bit of nuttiness emerged."

"Dark wheat toast with a hint of honey and cinnamon. Rich notes of cedar and cocoa with a slight black pepper bite. Full side of medium body." "Remained excellent without demanding purging, and pleasant from start to blistered fingertips."
"This quickly settles into earthy and doughy(?) notes. Generous smoke production. There is a slight bitterness on the palate - not a bad thing. 20 minutes and almost to the halfway point. Smoke has a slightly creamy character now. Definitely on the stronger side of the spectrum, though slightly less than medium-bodied." "I think this one may be best at the end of the day." "Definitely box worthy."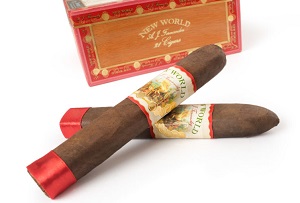 #2. (Tie) A. J. Fernandez - New World
"This is a new blend of an old favorite. A rich dark wrapper with only minor veins that smells heavily of cocoa, with more of the same from the foot." "A good amount of black pepper. Firm light grey ash and an even burn." "On lighting, I got a nice rich full first puff. First third, I got wood and light pepper. Second third, the pepper built up and I started feeling the strength of this medium to full strength cigar. Last third was more of the same with some earthiness balancing out the pepper."
#4. Southern Draw - Jacob's Ladder

"Beautiful smooth dark wrapper with a firm bunch and a perfect draw. Aromas of dark chocolate from the shaggy foot and wrapper, more of a spicy vibe from the cold draw." "Initial notes are cayenne, dark chocolate and cedar. Also very rich, well-aged tobacco." "Dark chocolate and cedar notes with espresso in the background." "Cayenne came through on the retro-hale"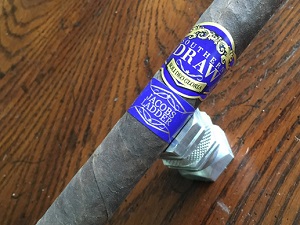 "Full-bodied/full strength experience." "A head rush of intense, rich flavors and spices. There was definitely a mixture of rich sweetness much like caramel and dark cocoa, along with a heavy dose of black pepper. The nose tingle at the start of this smoke was incredible. The nose tingle remained fairly steady, the dark cocoa turned into more of a German Chocolate cake thing with this rich sweet leather thing in the forefront, and a dash of saltiness in the background to keep things balanced." "I liked everything about this cigar!" "The strength did not hide or overpower the flavor. While I did get a rich sweetness, there was also a bit of saltiness to give it this overall fascinating flavor combination."
Photo courtesy of CigarCraig.com



#5. Drew Estate - Undercrown Sungrown Grand Toro
"Classic Sungrown profile with a medium to full body. Flavor notes include almond and toasted tobacco with red pepper in the retro-hale." "Has developed a sweetness to complement the almond and tobacco notes. The cigar is burning slowly with plentiful smoke." "Almond notes and red pepper." "Sweet tobacco notes continue to be very tasty."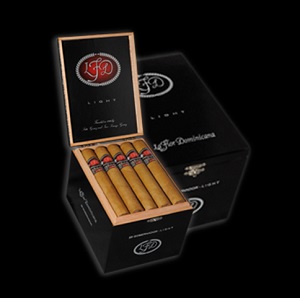 #6. (Tie) La Flor Dominicana - The Suave
"An excellent quality cigar with excellent flavor, manners and burn characteristics." "Medium-bodied yet flavorful cigar at a very reasonable price point. The near jet black wrapper has a bit of tooth and veining." "A quality mild, medium or full cigar." "On my list of best cigars of the year."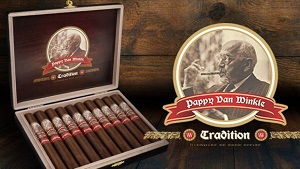 #6. (Tie) Drew Estate - Pappy Van Winkle
"Jumping butterballs, what a great cigar!" "Could definitely taste the oak from the barrel along with floral notes that I'm not used to." " Very enjoyable and SMOOTH!" "A $20.00 cigar that is really worth $20.00!"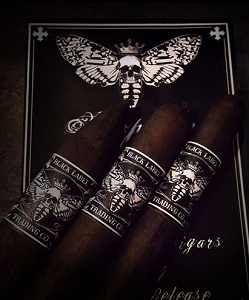 #6. (Tie) Black Label Trading Company - Morphine
"Smooth." "Dark toasty." "Mixed peppercorn with a full body." "Dark chocolate and coffee notes most prominent." "Excellent broadleaf wrapper gives a great dark chocolate finish." "Smoke slowly so you can enjoy the flavors."
#6. (Tie) Black Label Trading Company - Last Rites Petit Lancero

"Nice smooth Maduro wrapper with aromas of cocoa nibs and leather with some spices." "Full bodied with plentiful smoke." "Cocoa nibs have joined the leather and spice notes." "Nice white pepper note appeared in the retro-hale." "Ample smoke is very cool and leaves a somewhat sweet finish."
#6. (Tie) A.J. Fernandez - Montecristo
"Smells like fresh coffee in a leather shop." "Starts off solid with leather, cocoa and coffee with a drop or two of rye whisky." "Pepper notes building." "A very good cigar with a medium finish."
#6. (Tie) A. J. Fernandez - H. Upmann
"Wonderful tobacco aromas from the wrapper and foot with hints of caramel." "Smoke is plentiful and smooth with a good medium creaminess." "Caramel notes emerge to blend nicely with the tobacco flavors." "Spices in the retro-hale are definitely more pronounced. "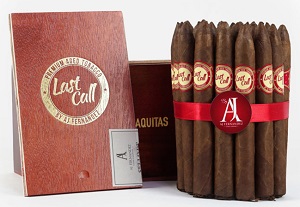 #6. (Tie) A. J. Fernandez - Last Call
"Perfect draw." "Nice complexity." "Fruit and nut notes that settle into a lightly sweet cedary cigar." "Wonderful construction and complexity."