Now Showing in The Man Cave #4: Zatoichi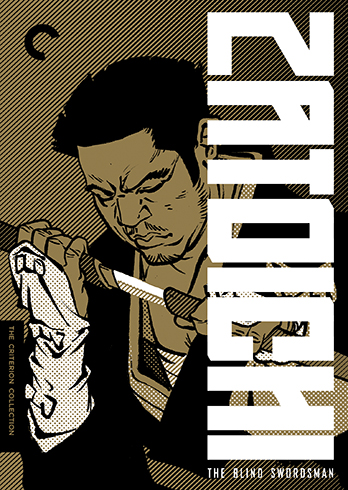 I've written about my favorite film, Shane, as well as (at least I think) the greatest film ever made, Seven Samurai. Now, I'm going to tell you about the greatest movie franchise.
Let's face it – movie franchises aren't always executed well. Usually, the first film is excellent. And then each film after that goes down a notch, with viewers following along simply because they love a character, characters or story. We do this despite the fact that each film is worse than the one before it. There are exceptions to this rule. The Empire Strikes Back and Terminator 2 are examples. But for the most part, a series franchise worsens the longer it extends.

A movie franchise consists of at least two films, with some franchises being much larger. The James Bond franchise (with 25 films to date) probably holds the record for Hollywood productions. But those films were made over many decades, with various leading men and characters. What if I were tell you that there is a larger film franchise? One that consists of 25 feature films, all staring the same actor in the lead role, and all made over an 11 year period.
The Zatoichi films follow the saga of an 19th-century masseur living in Japan. The lead character is based upon a very minor character in a book published in 1948. The first film, The Tale of Zatoichi, was produced in 1962. This film, along with the first sequel, The Tale of Zatoichi Continues, was filmed in black and white. The remaining original films were shot in color. All of the films have an aspect ratio of 2.35:1, and are in Japanese with English subtitles.
The title character (played by Shintaro Katsu), like most masseurs in Japan during the 1800s, is blind. A masseur was an occupation for which the blind were believed to be well fitted. But Zatoichi is not your ordinary blind masseur. He is also a superb swordsman, with a lightning fast blade that destroys anyone who is unfortunate enough to cross his path.
While Zatoichi is kind and humble, he will not permit injustice. And one does not want to be on his wrong side, as that person will usually pay the penalty with his life.
Zatoichi enjoys gambling, which usually involves a game of dice, and uses his winnings to supplement an otherwise meager income. There is an ongoing scheme, throughout the films, where Zatoichi is usually able to turn the tables on those who are trying to take advantage of his blindness in a dice game. Zatoichi almost always ends up winning.
The films each have a similar storyline, with Zatoichi traveling to a new village where he finds someone in need of help. Zatoichi is usually willing to provide assistance, which results in him having to wield his lightning sword.
Zatoichi's character is not as simple as it may seem. He is actually a very complex individual. There are indications that his childhood was not a happy one. And his survival after becoming blind (including his becoming a master swordsman) has given him a different perspective on life. He is a kind soul, generous with all he has. Zatoichi is always willing to stand up for what is right.
Although the films certainly have a serious aspect, with frequent violence (albeit 1960s style), they also show a humorous side as well. In fact, the more I watch these films, the more I find myself literally laughing out loud. A lot of the humor is subtle, but some of it is right out there for all to see.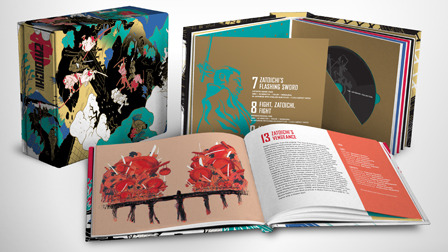 The 25 film set is part of the esteemed Criterion Collection. The Blu-Ray restoration looks absolutely fantastic. There is a 26th film (also staring Shintaro Katsu), which was made in 1989. Zatoichi is obviously older in that film, but he's still the same person, helping others and doing his best to make his way in the world.
In 2003 there was a remake, The Blind Swordsman: Zatoichi. I did not like this remake for a variety of reasons. But the main reason is that the likeability of Zatoichi, the character, which is a huge part of the success of the original films, was severely lacking in the remake.
So, how much do I like Zatoichi the character and the films? Pictures speak louder than words.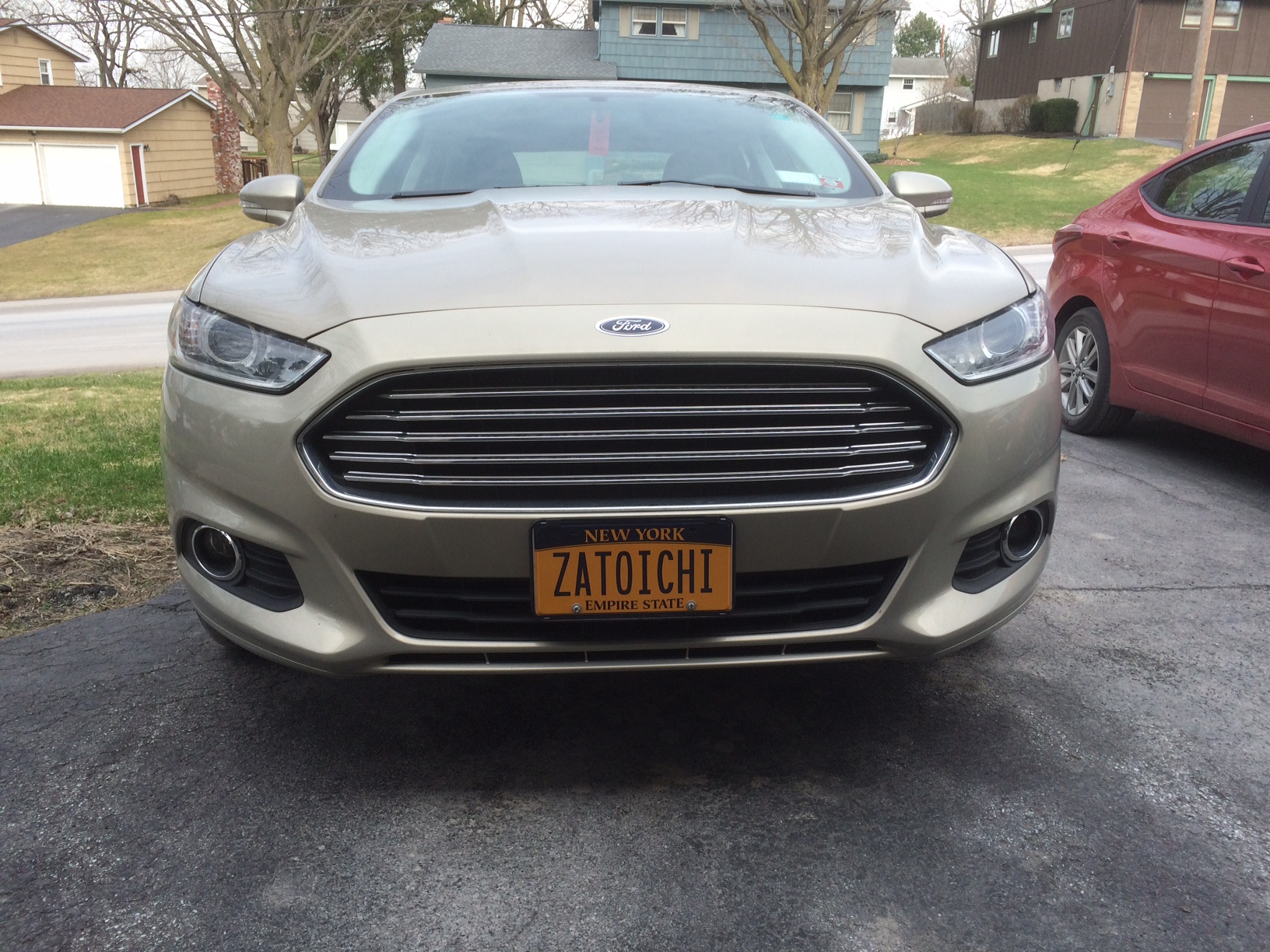 I was never one who went in for so called 'vanity license plates'. I never saw the point. Half the time, everyone is trying to figure out what the owner is trying to say. But after being introduced to the Zatoichi films I decided to get this license plate. Like Zatoichi, I like the martial arts. And I am a person with a disability - I'm deaf, not blind. I love films, and Zatoichi is an incredible film character success. I also enjoy Japanese history and culture, and I have a son who is Taiwanese and, ironically, looks just like Zatoichi. Not to mention that Zatoichi enjoys smoking tobacco (a pipe). It doesn't bother me that hardly anyone knows what my license plate means. I know. Every time I walk out to my car and see the plate, it brings a smile to my face. And when others see it and ask me about it, I have the opportunity to share - not only share about the film, but about me.
I give the series an overall score of 4 out of 5 stars, with many individual films rated as high as 5 out of 5. My favorite is Zatoichi Challenged, which is film number 17. It has the perfect balance of action, humor and suspense.
I should mention that many, if not all, of these films are available at no cost on youtube. The picture quality is obviously not going to be as high as that of the Blu-Ray release. But this is an inexpensive alternative for those who want to give these films a try.
Obviously, these films come highly recommended.
---
Rob Geyer (Rob G) hails from Syracuse, NY. His man-cave is the envy of all of us.
Discuss this review on the Cigar Weekly forum by clicking on the link HERE.