Idaho Retail Tobacconists and PCA Announce Passage of New Cap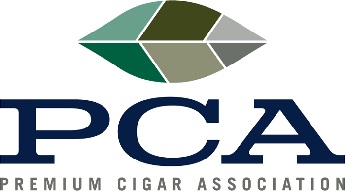 Idaho Retail Tobacconists and PCA Announce Passage of New Tax Cap
H.B. 330, Passes the Legislature, and is Signed by the Governor
Today, the Premium Cigar Association (PCA) in partnership with its member tobacconists of Idaho, are pleased to announce that Governor Brad Little has signed legislation calling for a fifty-cent tax cap on the sale of cigars.
Over a year in the making, a coalition of locally owned small businesses organized an effort with legislative allies of their local cigar shops. After a series of strategy calls with shop owners, legislators and PCA, bills were filed this session. H.B. 330 passed the House of Representatives 61-10 and the Senate, 25-8. It was then sent to the Governor's desk.
PCA Director of State Advocacy Glynn Loope stated, "This was a textbook initiative of local shop owners, building upon their relationships with members of the legislature, making their case and ushering a bill through the process. I had productive discussions and strategy calls with Idaho state senator Carl Bjerke, and PCA welcomed the opportunity to provide testimony, grassroots advocacy and research support. These local shops, though, made the difference."
In a joint statement, Idaho tobacconists Paul Banducci and Josh Evarts noted, "This is a victory over eight years in the making. What began as one small family-owned shop in North Idaho pushing for economic fairness, has culminated in a strong network of shops, legislators, and customers across the state coalescing to achieve what, a decade ago seemed impossible. This adjustment in tax policy will make our local small businesses more competitive. Our partnership and line of communication with PCA, learning from the experience of other states, and steps such as the state saying there would be no adverse fiscal impact, collectively worked to make this happen. Our most sincere thanks to our legislative patrons and those that voted in favor, and to the Governor for his signature."
PCA has been engaged in nine state tax cap legislative issues during the 2023 sessions, and over twenty-six bills in twenty-one states.