MACANUDO INSPIRADO YEAR OF THE RABBIT COMING SOON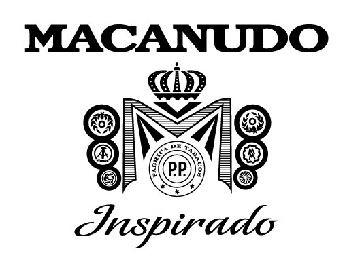 Scandinavian Tobacco Group (STG) will release a special blend of Macanudo Inspirado to commemorate The Chinese New Year which begins on January 22, 2023. Called Macanudo Inspirado "Year of the Rabbit," the limited-edition release will be sold exclusively in select
markets in Europe and Asia.

Mark Renard, international marketing manager for STG said, "While Lunar New Year celebrations are gaining in popularity, the demand for Macanudo Inspirado continues to grow globally as the blends are particularly appealing to a range of palates. With Macanudo Inspirado
Year of the Rabbit, we are unifying the Lunar New Year celebrations with a unique blend that will be enjoyed by our clients in European and Asia who have requested a cigar for this important occasion. As the Year of the Rabbit embodies elegance, peace and luck, we extend
those wishes to our clients across the world."

The blend features a silky Connecticut Shade wrapper grown in the US, a Mexican binder and
hand-selected tobaccos from the Dominican Republic and Mexico. The result is a rich smoke
with a pleasant aroma that pairs beautifully with an array of beverages and cuisines.

Macanudo Inspirado Year of the Rabbit Toro measures 152 mm, Ø 20 mm (equivalent to 6" x
50 US). While pricing will vary according to the country in which the cigar is sold, the estimated
retail price per cigar is EUR 18-20 (equivalent to USD 20).

A total of 3,900 boxes of Macanudo Inspirado Year of the Rabbit, each containing 10 cigars, will
be released beginning in early January 2023 in markets including but not limited to France,
Spain, the United Arab Emirates and Macau.

The cigars are handcrafted at General Cigar Dominicana in Santiago, Dominican Republic.

About Scandinavian Tobacco Group
Scandinavian Tobacco Group A/S is a world-leading manufacturer of handmade and machine-
rolled cigars with an annual production of more than four billion cigars. The Group holds market-
leading positions in several categories and its products are sold in more than 100 markets.
Scandinavian Tobacco Group is headquartered in Copenhagen, Denmark and employs
approximately 10,000 people globally. The Group is also the largest internet and catalog retailer
of cigars and related accessories in the US, where STG has over 1 million active online
consumers. For more information, visit www.st-group.com.