The 10 Most Compelling People from Day 3 of the IPCPR 2017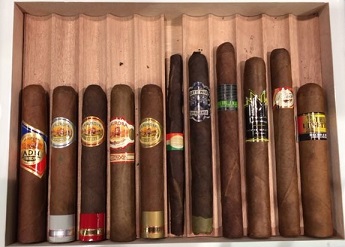 July 13th, 2017
Before we get into the Top 10, there is one person who stands above all the rest - Victoria McKee Jaworski from General Cigar. You know that person who makes you feel like a close friend (but that you see only once a year), that offers you coffee (and even knows how you take it) and asks about your children (then remembers their names)? That's her. She had the company's booth running as smoothly as clockwork, and made customers feel right at home. Plus she promoted their new products – Macanudo Black & White, Hoya de Amistad Silver, CAO Amazonia Anaconda and Partagas 1845.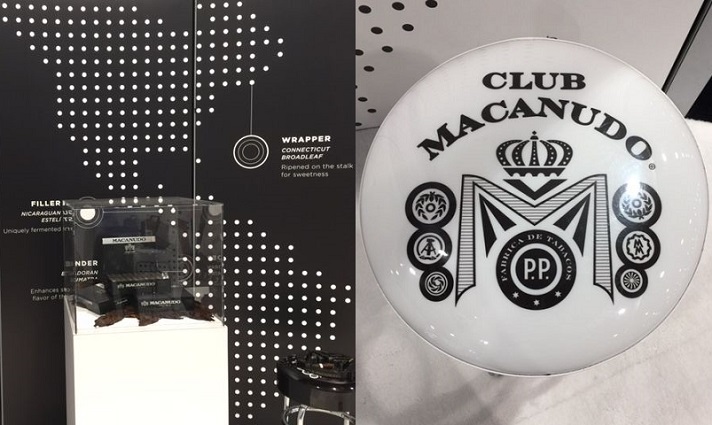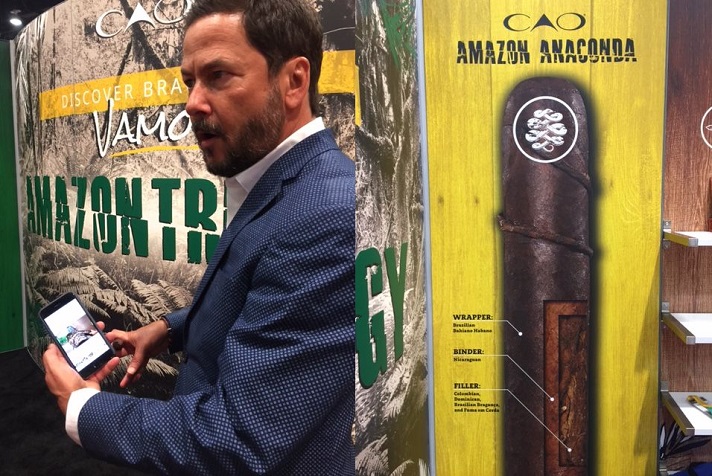 1. Big Papi David Ortiz showed up to promote his cigar, take pictures with fans and sign posters of his cigar, named Big Papi. Red Sox fans, and baseball fans in general, were thrilled.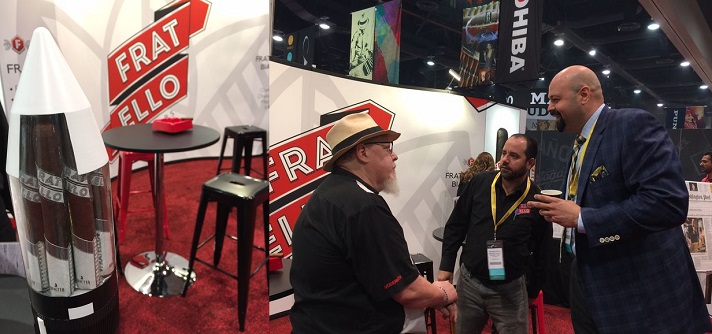 2. Omar de Frias towered over the crowds as he made the rounds – always a crowd favorite. There were free samples at the FDA compliance meeting, provided by Fratello Cigars. And Omar 'launched' his new Navetta.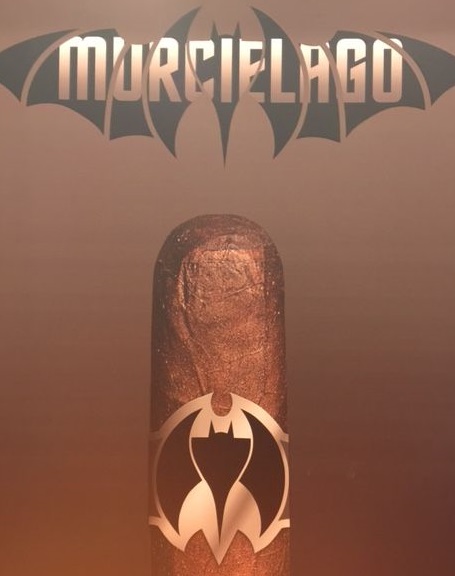 3. The idea guys at Espinosa Cigars. Espinosa's new Murcielago cigar, as well as the other lines, were well represented in their booth, with creative displays, unique bands and names. Truly an 'overnight success twenty years in the making'.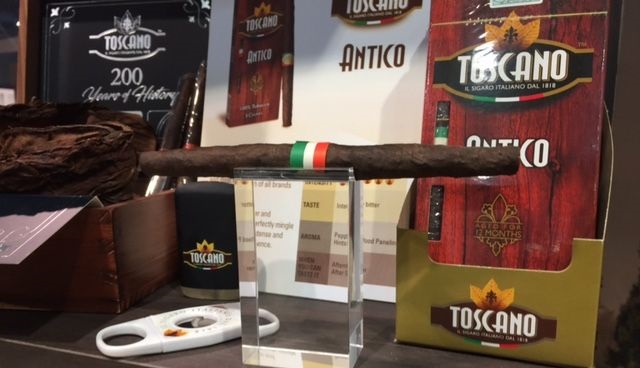 4. Toscano and his 'Friendship' cigar. In an Italian tradition that helps to embrace the rest of the world, the new Toscano is designed to share. Meet a friend, cut the cigar and a half, and share a smoke and a story. Toscano also has a few interesting naturally flavored cigars, like coffee and chocolate. Brought to you by La Aurora.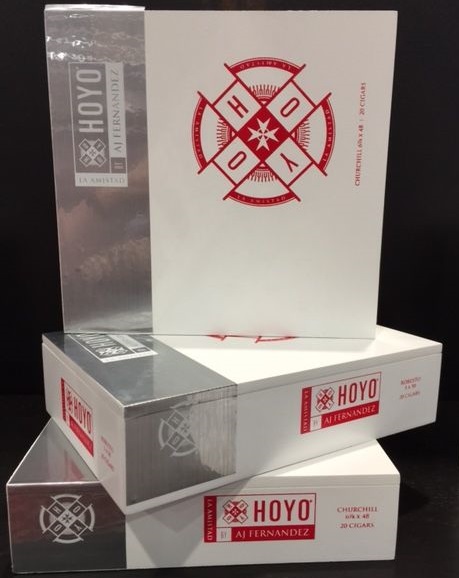 5. Frank Santos, an old friend in a new company. Don't you love it when someone is genuinely happy to see you? A.J. Fernandez did it right when he hired Santos to represent his brand.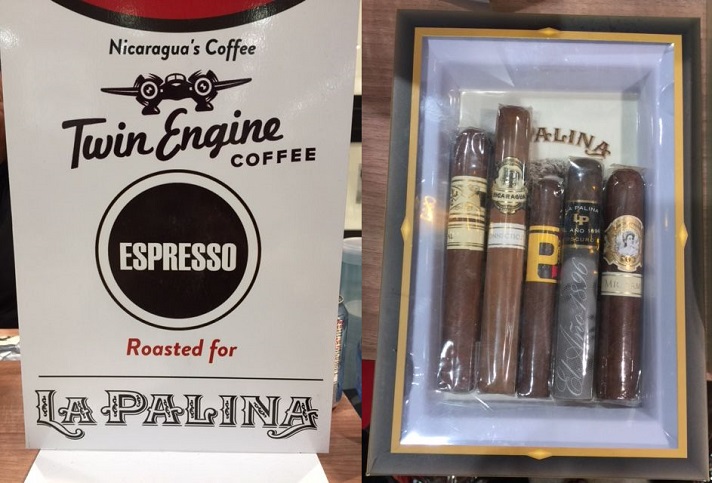 6. The coffee and whiskey man at the La Palina booth. Just hired for the event, he did an excellent job of representing the company to customers who stopped by for a beverage. Twin Engine Coffee has roasted and espresso for La Polina, and the fellow slyly convinced customers that they should get coffee for their shops while they stopped there to get cigars.

7. Steven Bailey, of Anthony & Cornelius, was a truly genuine person who spoke about his early failures, which had driven him to research more and draw on others' knowledge in order to achieve his recent successes, as well as his new blends, the Ariel and Señor Esugars.

8. Carson Serino showed off his new Wayfarer cigars. Serino is already a CW favorite (with his Serino Royale, and I'm excited about the future release of the new stick.
9. CW member Jon Huber is at Crowned Heads, promoting their new Four Kicks Maduro and the soft-release Luminosa (from earlier this year).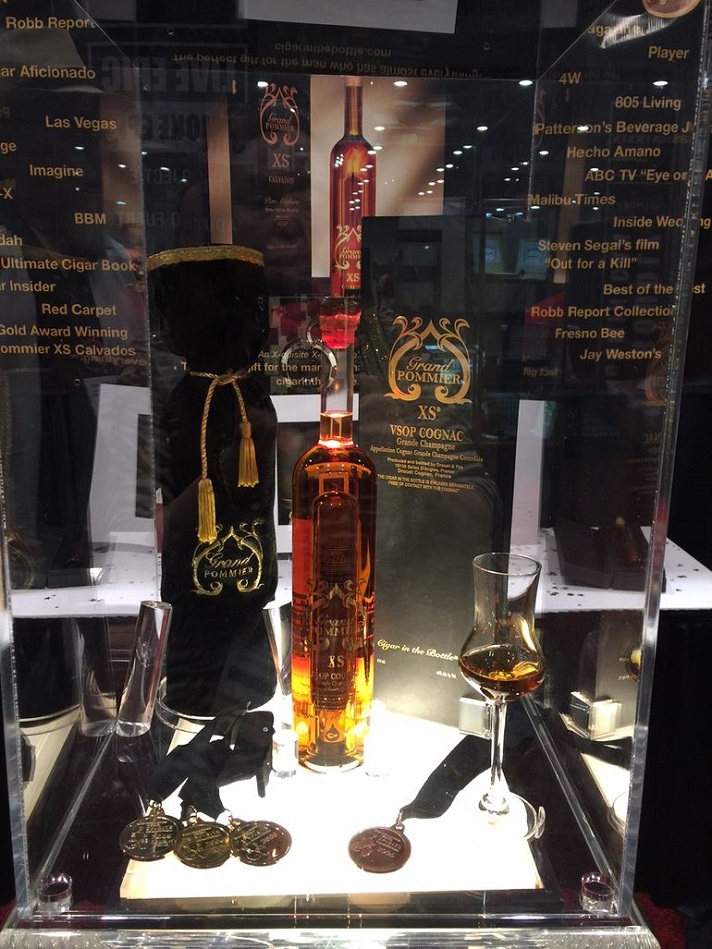 10. Johnny Soyak and his 'Cigar in the Bottle'. Johnny shared both his apple-flavored Cognac and his unique concept at the show. The first time I saw this bottle was ten years ago at a charity auction, after he donated it to help a school for children with learning disabilities. He's still around, providing good spirits in more than one way.