L.O.L.A.'s Corner - Mother's Day Edition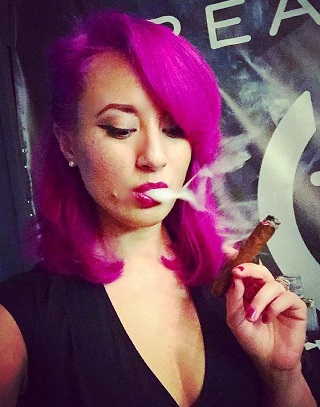 Cigar Weekly's Cheryl Deseree (StepfordBunny), an avid L.O.L.A. (Lady of the Leaf Aficionado), offers up some great cigar-related gift ideas for Mother's Day.
Mother's Day is perhaps the most confusing of all holidays for the fellas in our lives. Mothers will say, in all honesty, that we are happy to receive the sweet art our babies proudly bring home from school and a messy attempt at breakfast in bed. If Dad is so inclined, there are numerous magazine gift guides (that pop up at this time of year) pushing spa gift certificates, jewelry & champagne brunches. Even though many of my sisters-of-the-leaf would not refuse such delightful gifts, what do you give the girl whose interests are more like those of one of the boys? While I can't speak for all the smokin' mamas out there, here are the cigar accessories I'm drooling over...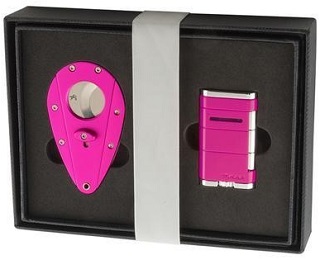 Pink Xikar Cutter & Lighter Set
$119.99 – Famous Smoke

This beautiful set has been at the top of my list for quite some time now. I simply can't justify the expense when my current silver Xikar lighter is still working beautifully. That tells me the craftsmanship on this is undoubtedly as divine as the aesthetics. An elegant gift for a cigar loving lady.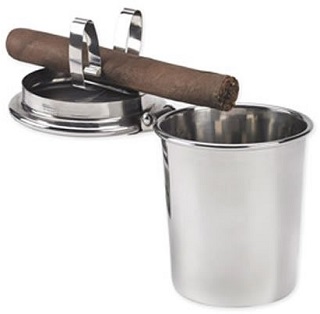 Stinky Cigar Car Ashtray
$13 – Amazon
A prominent verb of motherhood is movement. We are constantly on the go. While I know many moms do not smoke in the car, I do on occasion, as I'm usually tooling around in my tiny commuter car when the kiddos are at school, or alone in the same car on my way to a late night gig. This little gem fits nicely in standard cup holders, and will keep errant ashes from singing holes in your favorite sundress.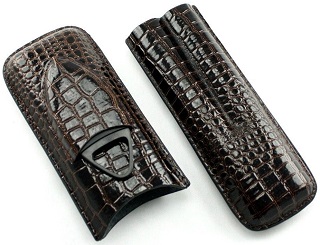 Black 2-Cigar Case
$22.95 – Amazon
I have a similar case. (Mine is faux crocodile.) It has proven invaluable. I always have a cutter, lighter and at least 2 cigars on me. This sleek case fits perfectly in my purse, and allows my spontaneous nature to also be catered to at those times I want to light up at happy hour on the rare smoke-friendly restaurant deck.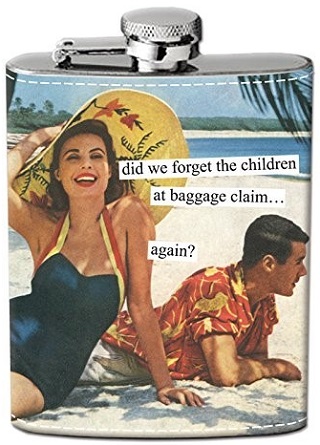 Anne Taintor Retro 4 oz. Flask
$22 – Amazon
Oh, come on. That's hilarious! If your lady is the kind who keeps a stash of smokes on herself for happy hour, you can be sure she'd appreciate this cheeky means of transporting a splash of her favorite spirit.
Cigar Hoodie
$39.95 – TeeSpring.com

While this campaign has ended, contact them at teespring.com to pre-order and the designer will put these killer hoodies (and t-shirts) back into production. I ordered my hoodie. You should order one for that lady in your life too!
Cigar Sampler - Rocky Patel 90 rated variety pack
$22.95 – Famous-Smoke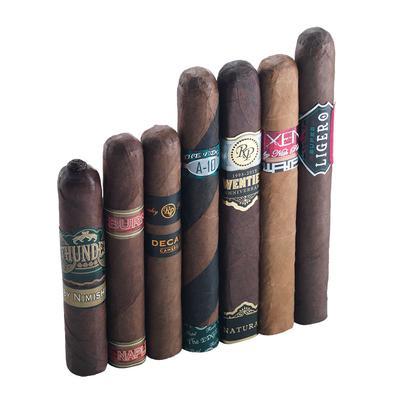 Only the best for mother. Personally, Rocky Patel cigars have never disappointed me. I have smoked the Super Ligero Toro in this bundle and truly enjoyed it. Also included in this highly rated & reviewed sampler are:
1 Thunder By Nimish Robusto (4 1/2 x 54)
1 Xen By Nish Patel Toro (6 x 52)
1 Rocky Patel Burn Naples Robust (5 x 50)
1 RP Decade Cameroon Robusto (5 x 50)
1 Rocky Patel Super Ligero Toro (6 1/2 x 52)
1 RP 20th Anniversary Toro (6 x 52),
1 Rocky Patel Edge A-10 Toro (6 x 52)
With a selection like that, how can you go wrong?
________________________________________________
Meet the singing, songwriting, cigar smoking, pink pinup whose swingin' heart belongs to twin fiddles, steel guitar and the gentle swing of the palm trees. Raised on the wrong side of the tracks in a sleepy town in the California desert, this Samoan cactus flower writes about life with wit, grit & honesty. When Cheryl's not on stage, you can find her writing for CigarWeekly.com, tending bar at the hottest honkytonk in Nashville, modeling, acting, writing songs and raising kids.
On twitter @stepfordbunny