NewAir 400 Climate Controlled Automatic Cigar Humidor CC-300H Review
EDITOR'S NOTE: This is a sponsored review. CW assumes no responsibilty for its contents or should be considered an endorsement.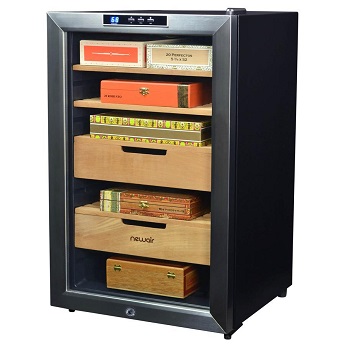 If you could dream of a place to store your prized collection of cigars, where would that place be? The NewAir 400 CC-300H aims to be cigar lovers dreams when maintaining the quality of their collection with a built in Opti-Temp technology to keep the perfect temperature year round, as well as a top of the line storage capacity of 400 cigars total.
Price
While the 400 CC-300H is much smaller in size than some traditional cabinet humidors, it is also much more smaller in price, too. Try to shop around and find it for anywhere between $500 -
$700 and you got yourself a good deal.